Which Areas of Bahria Sport City & Bahria Paradise are Legal?
by UPN
February 22, 2020
0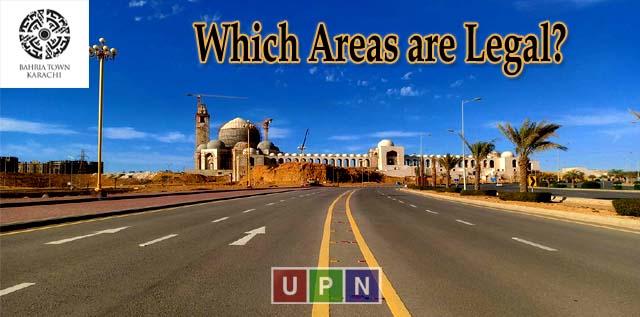 Bahria Sports City and Bahria Paradise both are the major sub-projects of Bahria Town Karachi. Both of these areas are comprising many precincts and offering the number of attractive residential properties. But unfortunately, Bahria Sports City and Bahria Paradise are also a place with some disputed plots.
So, when it comes to buying property for sale in Bahria Sports City or Bahria Paradise, the very first thing that comes in mind is " is This Land or Plot is Legal?, Is Bahria Town is the owner of that area?"
By keeping all these concerns and queries in mind, today, in this latest blog, we will update you with all the details that will help you to find the best property for sale in Bahria Paradise and Bahria Sports City.
Let's check these details together!
Legal Properties in Bahria Sports City
Precinct 34 is offering the plots of 250 sq. yards. It is 100% clear precinct and possession are also available. Development work is also completed.
Precinct 35 is another attractive precinct of Bahria Sports City. This precinct is also featuring 100% clear properties. Even families are already living in it.
Another precinct to buy property in Precinct 36 and 37. These precincts are featuring the plots of 500 sq. yards and 1000 sq. yards.
Precinct 38 is currently a developing precinct. It is expected that soon its development work will be completed and possession will also handover.
Precinct 40 is a partially develops precinct. However, almost half of its area is not more the property of Bahria Town.  Moreover, the area that is clear is offering plots with possession.
Disputed Precincts in Bahria Sports City
Bahria Sports City Precinct 41 to Precinct 45 is no more the part of it. All of these precincts are offering disputed properties. Bahria Town has announced to compensate the allottees with other properties. However, you can also merge your disputed plots in other available properties in Bahria Town Karachi.
Disputed Precincts in Bahria Paradise Karachi
First of all, we will discuss the details of Precinct 46. This precinct is not existing physically and no more a part of Bahria Town.
Precinct 52, Precinct 53, Precinct 55 and Precinct 58 do also not exist physically. All of these precincts are located outside the boundary of Bahria Town.
Precinct 47 is almost totally clear. However, there are a few rows that are featuring disputed plots. Precinct 48 is partially developing. Precinct 56 is also a partially developed precinct where the possession of plots is also available. Most of the area of Precinct 51 and 54 is developed while these precincts are also featuring some disputed properties. Same the merging option for the plots of Bahria Paradise is available.
Precinct 57 is almost 60% developed. However, the legal status of the remaining land is not yet confirmed.
So, if you are looking to get the complete details of your property in Bahria Sports City and Bahria Paradise Karachi, do contact us anytime!