Disputed Properties will be shifted to New Precincts in Bahria Town Karachi
by UPN
February 21, 2020
0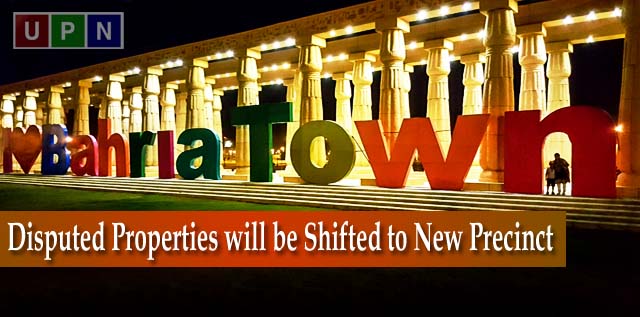 Bahria Town Karachi is the mega housing community comprising of many precincts. The society is offering numerous properties and simply full of opportunities. But still, the demand for property is never-ending in Bahria Town Karachi. To meet the increasing property needs as well as to facilitate the affectees of Old BTK, Bahria Town has recently launched some new precincts in it. Basically, these precincts are designed to compensate for the affectees of disputed properties.
New Precincts in Bahria Town Karachi
Bahria Town Karachi has recently announced the launch of Precinct 61, Precinct 62, and Precinct 63 in it. The map of these precincts is now available in Bahria Town Head Office. The total number of properties that will be shifted to these newly launched precincts are 14, 500.
These newly launched precincts will mostly feature the residential plots of 125 sq. yards and 500 sq. yards. Both buyers and investors can buy properties in these precincts. However, according to some latest updates, Bahria Town has already shifted the disputed properties of Bahria Town affectees to these newly launched precincts.
Around 12,500 disputed plots of Precinct 15B, Precinct 25A, Precinct 26A, and Precinct 32 A, B, C are already shifted to these precincts.
The final statements of these shifting of the plots are forwarded to the owners of these plots. Moreover, they can physically visit the Bahria Town Head Office to get more details of the location and the allotment of plots.

Location of Precinct 61, Precinct 62, and Precinct 63
The exact location details of these newly launched precincts are not yet disclose by Bahria Management. However, there are some expectations that Bahria Town will launch these precincts at the back of Precinct 37. Bahria Town has acquired land at the back of Precinct 37 and the development work is also progressing there.
There is some news that these Precincts 61, 62, and 63 will almost 35 to 36 km away from the Main Entrance. If we discuss some nearby attractions of these precincts then it will be located after Bahria Sports City.
Allotment of Plots and Overseas Clients
Bahria Town has shifted most of the disputed properties of Old BTK to these newly launched precincts. These shifted properties have also included the properties of many Overseas Pakistanis. So, if any of the Overseas Pakistani who desires to confirm the location of its shifted plot or have any query can confidently contact us!
We will definitely offer the best consultancy services!
For more updates, stay in touch with Universal Property Network!