Bahria Sports City Precinct 37, 38 & 39 Map Revised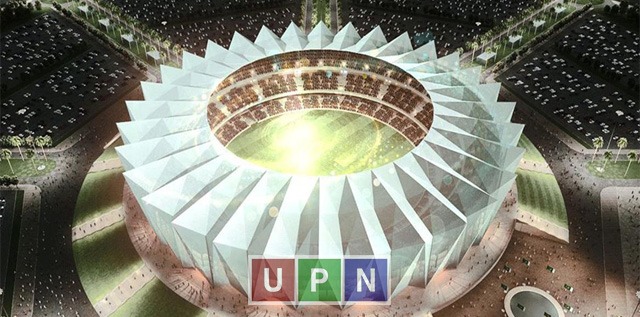 Bahria Sports City, the largest subproject of Bahria Town Karachi is going through development phase at a rapid speed. Meanwhile, the management of Bahria Karachi has made some changes in its master plan and Bahria Sports City map has been revised. The latest alteration has been done in its precincts 37, 38 and 39 which are located alongside (P37) and near to Rafi Cricket Stadium. How it will impact demand and market value of properties in these precincts is worth discussing here in detail.
Bahria Sports City Map Revisions (Precinct 37, 38, 39)
The biggest of all these modifications is inclusion of iconic Eiffel Tower in Precinct 37 located right next to cricket stadium. Plot sizes are the same; however the change in map is particularly about re-arrangement of plots. In Precinct 38, park space has been cut down and area reserved for commercial has been increased. Precinct 39 has gone through same fashioned revision and its reserved areas have been merged into one.
Eiffel Tower in Precinct 37 – The Impact
With this Bahria Sports City map revision; Eiffel Tower comes close to the cricket stadium which will encourage more buyers. To have a property close to two major landmarks of Bahria Town Karachi will be an ideal opportunity for them. The neighboring precincts 37 and 38 will get full advantage once it will stand tall at the site. Soil testing has been done for Eiffel Tower at the proposed site.
Bahria Sports City Boom
At present, development work in Bahria Sports City is in full swing and property trade is booming. Property rates in Bahria Karachi are quickly rising and Sports City is no different. For investment and residency, Bahria Sports City holds bright prospects and last few months have been quite remarkable for this project.
Plots Location Changed
The existing plot-file holders are advised to recheck and confirm about location of their plots now. After the Bahria Sports City map alteration, surely locations of plots have been changed. The buyers, who are interested for plots in these three precincts, must identify the location first according to the new map and then purchase the plot.
Updated Plot Prices of Bahria Sports City (P 37, 38, 39)
It's obvious that plot prices in Bahria Sports City Karachi will rise quickly after change in map and inclusion of Eiffel Tower.
Following are the updated prices of plots depending upon their location in aforementioned precincts.
| | |
| --- | --- |
| Bahria Sports City | Price Range |
| Precinct 37 (500 sq yards) | Rs. 15-30 lacs (own) |
| Precinct 37 (1000 sq yards) | Rs. 35-45 lacs (own) |
| Precinct 38 (1000 sq yards) | Rs. 6-20 lacs (own) |
| Precinct 39 (1000 sq yards) |  Rs. 2-12 lacs (own) |