Bahria Golf City Plot Rates Comparison with Neighbouring Precincts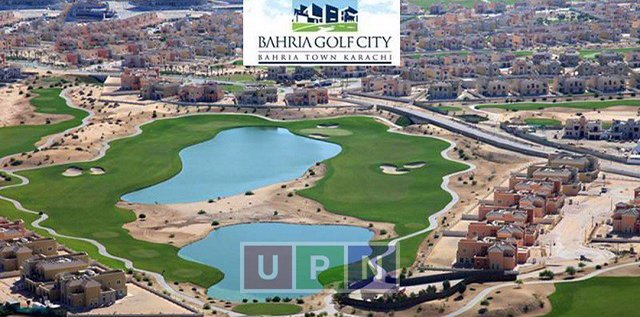 The main objective behind designing Bahria Town Karachi on neighborhood concept was master planned community with having shared advantages. The precincts which are adjacent to exclusive subprojects have to receive the linked benefits. Similarly, properties in these neighboring precincts have good investment potential and huge appeal among buyers.
The neighboring precincts of Bahria Golf City are prime example in this case. As Bahria Golf City plot prices have gone up, smart buyers are interested to buy plots in its neighboring precincts.
Let's have a look at the options available in neighborhood of Golf City and why these plots worth buying.
Neighbouring Precincts of Bahria Golf City
The two nearest precincts to Bahria Golf City are Precinct 27A and Precinct 29 and offer 500 sq yards plots as well. In the backyard of Bahria Golf City Overseas Block, Precinct 29 is well positioned just a road away from it. Precinct 27A shares the front with Golf City and Precinct 30 is located in the right opposite direction. Grand Jamia Mosque, Dancing Fountain, and Five Star Hotel are the major landmarks in the vicinity of these precincts.
Comparing Bahria Golf City Plot Rates with P27A, P29 Plots
Precinct 27A and Precinct 29 have plots in 500 sq yards cutting like in Bahira Golf City Karachi. Precinct 30 has 250 sq yards plots which are not available within Golf city, so we are not considering it for comparison here. Obviously Bahria Golf City plot rates will be higher for being part of an exclusive project, but Precinct 27A and Precinct 29 plots are equally good and available in lesser price.
| | |
| --- | --- |
| 500 Sq Yards Plots | Price Range (Own) |
| Bahria Golf City | Rs. 60 Lacs to 90 Lacs |
| Precinct 27A | Rs. 35 Lacs to 50 Lacs |
| Precinct 29 | Rs. 25 Lacs to 25 Lacs |
Impact of Bahria Golf City Development Factor
The development is underway in Bahria Golf City and it will have a huge impact on precincts located alongside it. The prices of these precincts will surely rise up in the upcoming months when Bahria Golf City development will speed up.
Accessibility of Bahria Golf City Facilities from P27A, P29
Precinct 27A and Precinct 29 plot prices are much affordable as compared to Bahria Golf City plot rates. The residents of these precincts can enjoy the facilities of this unique project conveniently. The spectacular views of the lush green golf course are accessible particularly from Precinct 27 which is indeed a fascinating sight.