Bahria Sports City Villas Possession Handover Started
by UPN
March 14, 2018
0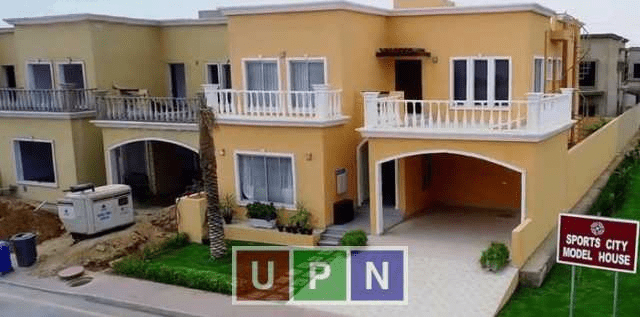 Finally the day has arrived which was being waited by Bahria Sports City villas holders as these are ready to get possession. Keeping its tradition of delivering possession before time, Bahria Town has once again standing by its commitments with customers. Earlier, in previous month, Bahria Town had announced date to start giving possession of Sports City Villas and now the process is underway. The customers have been informed through letters in this regard and advised to take hold of their villas' possession as soon as possible.
Letters dispatched for Bahria Sports City Villas Possession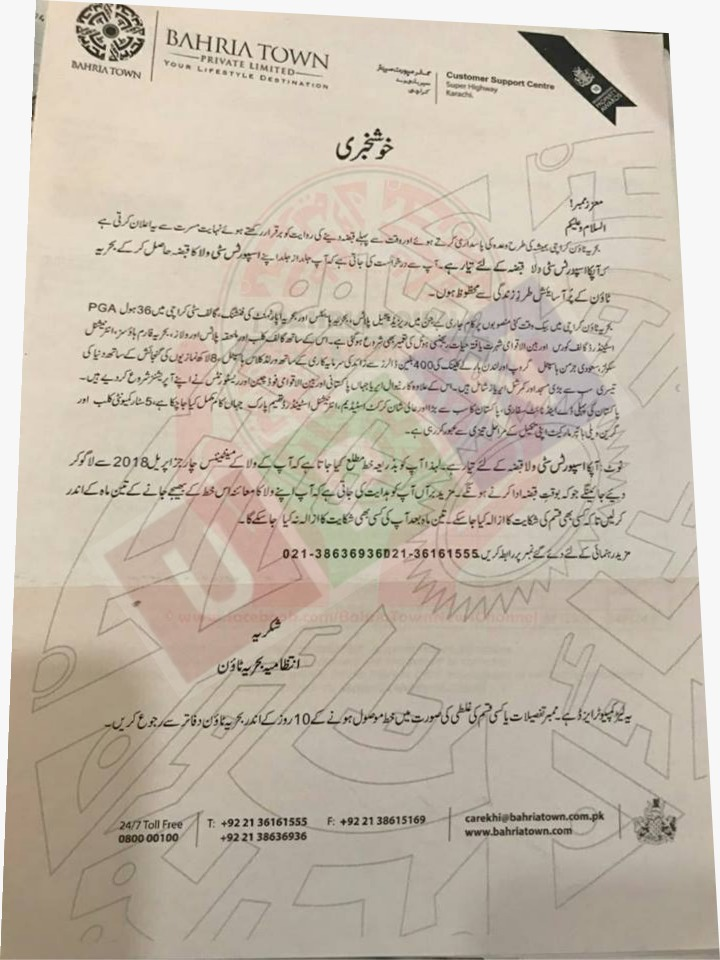 As the due date has arrived, Bahria Town administration has dispatched letters to Bahria Sports City Villas holders. The letter also contains information regarding maintenance charges and few guidelines for the customer.
Bahria Sports City Villas Maintenance Charges
In the letter, Bahria Town has categorically mentioned about maintenance charges of Bahria Sports City Villas. These maintenance charges will be applicable from April 2018 and customer will have to pay it when he/she will get possession.
Visit & Overview Your Sports City Villa
Bahria Town is committed to deliver what it has promised with its customers and their satisfaction means a lot for the company. Therefore, all Sports City Villas customers are advised to visit their villas and check it themselves within three months after receiving this letter. Checkout if there is any complaint or issue you want to raise before management so that it can be resolved on time. After three months, Bahria Town won't be responsible to resolve any complaint.
Sports City Villas Ready for Possession
Not all Sports City Villas will be awarded possession at this time as this process will be completed phase wise. The fully developed villas where keys are available will be ahead in this line. Rest are undergoing final touches and finishing, so their turn will come later on.
The 350 sq yard, 4-bedroom Bahria Sports City villas are unrivaled in terms of living luxury and comfort with ample space available. After possession, a new era of living will starts in this project of Bahria Town Karachi and prices will increase here rapidly. This and other developments and projects in the surroundings will also complement each other in future.
For more information and latest updates, please keep visiting Universal Property Network and subscribe our newsletter.