Bahria Town Case in Supreme Court – Latest Updates and Hearing Details
by UPN
December 10, 2018
0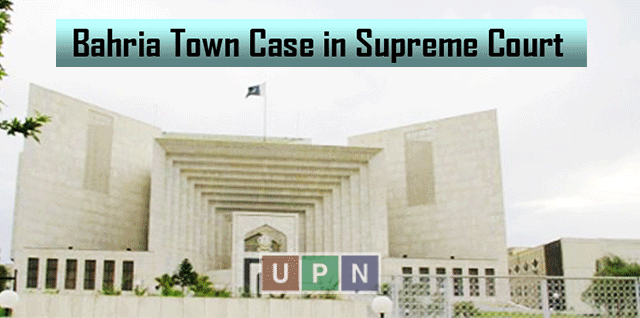 Today, we are going to share you with the latest updates of the most recent hearing of the Bahria Town case in the Supreme Court.
In the reference to the ongoing case of Bahria Town, Chief Justice of Pakistan Mian Saqib Nisar who is heading the bench of hearing said that Bahria Town is providing buyers with an allotment letter instead of a sale deed is wrong.
Charging the transfer fees to the buyers and then issuing the allotment letter is wrong. Transfer of the property must be done with the proper registration.
Justice Saqib Nisar  earlier said that billions of rupees were owed to the government under the head of transfer fees. And Bahria Town has not paid any transfer fees and the capital value tax to the government.
Adding more, Justice Nisar said that according to a calculation Rs. 14 million is due to the government.
The lawyer for Bahria Town responded by that the policy surrounding sale deeds is not crystal clear on the matter. However, chief justice rubbished the argument, stating that any land cannot be possible to transfer without a proper sale deed.
He added that the payment of the complete transfer fees is your responsibility.
In replying to Chief Justice Pakistan, the lawyer representative of Bahria Town insisted that all the housing societies are doing the same and also issuing the allotment letters to buyers instead of sale deed.
Bahria Town's Lawyer argued, that all the housing societies are doing the same, even DHA also follows the same practice.
Justice Saqib Nisar clears it that the same rule for the sale deed is applied on Bahria Town and there is the same rule for DHA.
The apex judge said, if it is to be said in this ongoing case of Bahria Town that issuing allotment letters is wrong and proper registration should be done, then the same rule will be applied to all the other housing societies of the country.
On Thursday, The Supreme Court of Pakistan issued summons for Defence Housing Authority (DHA) representatives to appear in court for the next hearing of the Bahria Town case related to land allotment practices.
The next hearing of the case will be held on 13th of December.
Recently, the court has enforced a precondition on the management of Bahria Town Karachi that all kinds of payments, any transfer fee or payment of installments on the ongoing deals should be deposited to the new bank account number that is provided by the Supreme Court. The title of the account that is issued by the SC is Registrar Supreme Court of Pakistan.
Stay Updated with Universal Property Network