Update about NAB Raid Bahria Town Karachi
by UPN
December 5, 2018
0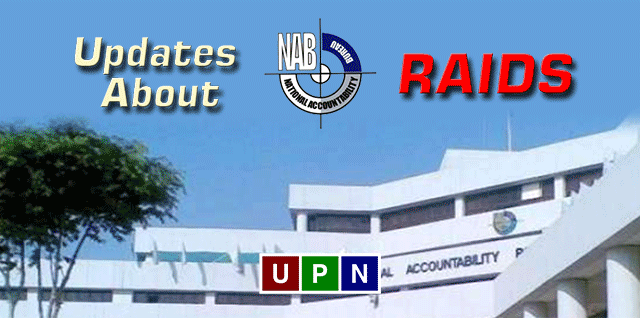 In the reference to the case of Bahria Town Karachi in Supreme Court of Pakistan, A crew from the National Accountability Bureau on Wednesday, 28th of November 2018, has raided head office of Malik Raiz's Bahria Town Karachi and impounded some important documents.
It is different viral news on electronic media and social media like the head office is sealed or there will be no process of property selling or buying will be done in the head office. But these are just rumors and is completely the fake news. There is nothing true in all such rumors.
It is true that a crew from the NAB has raided the Head Office of Bahria Town Karachi as according to the instructions of SC in Pakistan.
NAB has investigated with the staff and the administration present in the Head Office of Bahria Town Karachi.
NAB team has demanded the record of Revenue Department and other details related to it.
It has come to know through different resources that different letters have been issued to Bahria Town Karachi in which the demand of some details and records has been made.
But the administration of Bahria Town Karachi has failed to provide the demanded documents or the complete details due to some certain circumstances. So today, following the orders of SC, NAB has raided the head office and seized some required documents.
A proper investigation has been made with the staff of Bahria Town Karachi. However, NAB has also asked some random questions to the regular customers/realtors about the taxes and the transfer fees of 125 sq. yard plots. And also asked for the title of the account in which they submit the transfer fees and other taxes.
Recently, in the reference of the case, the court has enforced a precondition on the management of Bahria Town Karachi that all kinds of payments, any transfer fee or payment of installments on the ongoing deals should be deposited to the account with the title Registrar of Supreme Court of Pakistan.
Now it is the final stage when there will be a clear decision from Bahria Town Karachi, and Supreme Court of Pakistan.
If there will be any penalties, Bahria Town Karachi will definitely pay it and then came back to the property market with a proper clearance and approval.
There are much positive news and hopes that everything will be soon handled in the right way.
Stay Updated with Universal Property Network