Bahria Town Karachi and Its Phases – A Complete Guide for Buyers
by UPN
April 28, 2018
0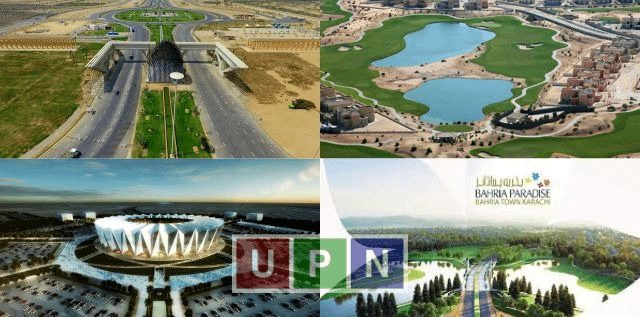 Bahria Town Karachi is undertaking fast development these days and more buyers are investing in its plots and constructed properties. The mega housing society is finally taking the route to completion at many places which is encouraging for new buyers (investors). Developing a housing project of this large scale takes some time and Bahria Town didn't launch all subprojects at once. It offered different deals/projects after certain duration in the last four years. All those who want to invest in Bahria Town Karachi, should have a fair knowledge about Bahria Town Karachi's history. They should have idea about what was offered in the past and the current stage of projects for their understanding. With respect to the deals (projects) offered by time, Bahria Town Karachi is divided in to four phases. All you need to know as future buyer of BTK is given below.
Bahria Town Karachi Phase 1 – Old BTK
The new buyers most probably won't be aware of Old BTK which is called Bahria Karachi Phase 1. It was launched some four years ago and the journey of Bahria Town Karachi was officially started then. From Precinct 1 to Precinct 19, 125 sq yards to 2 Acre Farmhouses were offered in this deal. Other than residential or commercial plots, 950 sq  feet apartments (125, 150 and 200 sq yards) were launched as well. All these properties have completed installment period of 4 years and now available on cash with profit margin for seller.
Bahria Town Karachi Phase 2 – Bahria Golf City
Then Bahria Golf City was launched as Phase 2 of Bahria Karachi offering 500, 1000 and 2000 sq yards premium plots. Out of 4 year quarterly installment plan, only four installments (1 Year) left when buyers can easily get these plots by paying full in cash to seller. If someone is interested in Bahria Golf City plots, he will pay own price to seller and remaining four quarterly installments to Bahria Town Karachi.
Bahria Town Karachi Phase 3 – Bahria Sports City
Two years ago, Bahria Sports City came into existence as Phase 3 of Bahria Karachi. in Precinct 31 to Precinct 45, 250, 500 and 1000 sq yards plots were offered on 4-years payment plan. So far half (eight) installments have been paid and same eight quarterly installments are still payable. Like the same pattern described above, own price and paid installments amount will go to seller and installments are payable to Bahria Town Karachi.
Bahria Town Karachi Phase 4 – Bahria Paradise
Recently launched Bahria Paradise Karachi (2017) is the most exclusive project of Bahria Karachi till date. Also known as Bahria Town Karachi Phase 4, it has still long way to go as just 3 installments have been paid till now. Currently, it is the most sought after project featuring 250, 500 and 1000 sq yards plots which are available at own.
For buying a property in Bahria Town Karachi, please consult our realtors for proper guidance. Please keep visiting Universal Property Network (UPN) for more updates and latest information.