Bahria Town Karachi Extended the Deadline to Apply for Possession
by UPN
January 21, 2020
0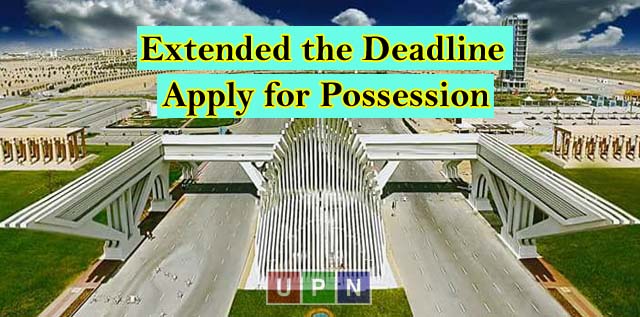 The administration of Bahria Town Karachi has finally extended the deadline to apply for possession of different properties. Yes, society has faced intense responses of the general public against the deadline apply for possession and that's why the deadline is extended.
New Deadline to Apply for Possession in Bahria Town Karachi 
The last date to apply for possessions was 15th of January 2020; however, this deadline is now extended till 31st January 2020.
The extension of 2 weeks is given to the property owners of Bahria Town so that they can easily apply for the possession.
After this deadline, Bahria Town will impose 1 lac rupees as penalty per month for the next 3 months. After 3 months, Bahria Town will change the location of your plot to some non-developed block and allot your developed plot to someone else.
This rule will be applicable to all the residential properties including plots, villas as well as apartments.
So, we recommend you to apply for possession of your properties as soon as possible. Apply for possession of your plots/villas/apartments before the given deadline in order to avoid non-utilization charges/relocation.
Relaxation for Overseas Pakistanis
Bahria Town Karachi has also announced the relaxation of 4 months for Overseas Pakistanis. Overseas investors who had been paying their installments in foreign currency (USD or GBP), have been given a relaxation of 120 days in order to apply for possession of their properties. Now the new deadline to apply for the possession for Overseas Pakistanis is 15th of May 2020.
But it is important to mention here that if the payment plan of an Overseas Pakistani is in PKR or he has purchased the property later from the market, such property will be not eligible for this relaxation of 120 days.
Possession Charges & Bahria Town
In the last few days especially after the announcement of 1 lac penalty for late possession has created some misconceptions among the general public. People are considering this step of Bahria Town as "Forceful Possession". But basically, this step has been taken to stop the trading of plots in Bahria Town. The society is developing to be populated. The developers are already offering all the basic and top-notch facilities in it. That's why; Bahria Town desires to increase the construction and population percentage in society.
More will be the construction so there will be more population. Bahria Town is asking to take possession so that people can start the construction of their houses. Once the construction of their houses completes, people will do prefer to move to their dream homes in Bahria Town.
Stay updated with Universal Property Network!