Bahria Town Karachi Investment Potential of Precinct 29 & 27A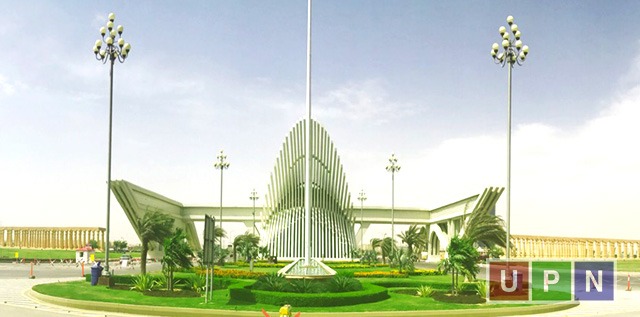 Bahria Town Karachi is country's top real estate market at the moment and investors are showing their keen interest in its properties. Designed on neighborhood concept, each subproject and precinct has its own unique market value. The precincts which are positioned alongside major attractions or iconic projects are exclusive and appeal more to buyers. Among a number of Bahria Town Karachi investment options, Precinct 29 and 27A are really good choices with an expectation of reasonable profit return in future.
Location of Precinct 29 and 27A
The location of Precinct 29 and Precinct 27A is a contributing factor for value addition. Precinct 29 is located alongside the boundary wall and adjacent to Jinnah Avenue from one side. It is in the backyard of Overseas Block of Bahria Golf City. The entire Precinct 27A is ideally positioned facing Golf City and also linked to 400-ft Jinnah Avenue. Dancing Fountain, Grand Jamia Mosque and Five Star Hotel are in the vicinity of these precincts.
Development Status and Possession
According to the latest updates, around 80%-90% development work has been completed in these precincts. The pace of development activities suggests that it will be ready for construction very soon. The possession has not been awarded here yet but expected within first few months of the next year.
Reasonable Price, Profitable Investment
Still the plots in Precinct 29 and 27A are available at reasonable own. It is the right time for investors and buyers to avail it, otherwise once possession will be announced; prices may get out of affordability range. Obviously, it won't go upward rapidly like Bahria Golf City, but will bring a handsome profit for sure. Having fairly good profit potential, it is equally suitable for mid-term investment and residency.
Precinct 29 & 27A Plots & Updated Prices
In both these precincts, residential plots of only 500 sq yards cutting are available. The updated price range (minimum to maximum) for these plots is given below.
| | | |
| --- | --- | --- |
| Precinct 29 | 500 Sq Yards | Rs. 3,500,000 to 5,000,000 (Own) |
| Precinct 27A | 500 Sq Yards | Rs. 4,000,000 to 6,000,000 (Own) |
For Bahria Town Karachi investment, Precinct 29 and 27A are quite suitable option right now. As the development of major attractions in the surrounding will progress, these blocks will also get advantage as a result.
Sign up for property news and stay updated with Bahria Town Karachi investment options.
Please feel free to ask our realtors for investment opportunities and guidance.