Bahria Town Karachi has Launched New RFID Cards – Latest Updates
by UPN
March 1, 2020
0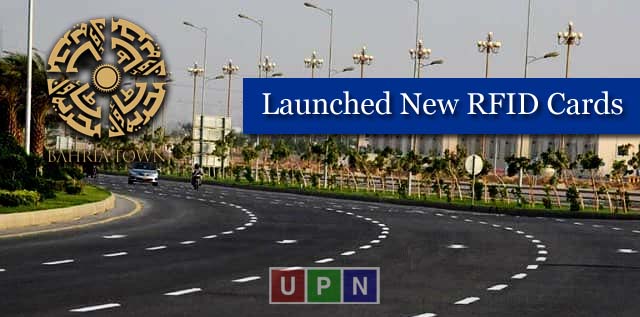 Bahria Town Karachi is a state of the art housing project that is offering a luxurious lifestyle to its residents. Not only is it located away from the hustle and bustle of the city but also in a peaceful atmosphere. Designed impressively with world-class luxuries, this society is also a place with the best security. Bahria Town projects have their own security guards and patrolling police. In addition to all these security measures,   now the society is all set to launch radio-frequency identification RFID cards to facilitate the residents of Bahria Town Karachi.
New RFID Cards in Bahria Town Karachi
The administration of Bahria Town Karachi has introduced these new RFID Cards in order to ensure the safety of society's residents. Bahria Town will provide these RFID Cards with stickers on them. These smart cards will facilitate the resident's movement through the "Gatehouse System".
Actually, it is a recently developed Gatehouse System that further improves the security measures in Bahria Town Karachi. With its launch, now the individuals without proper clearance will be not able to enter society.
In simple words, these cards are launch to provide the best safety and security to Bahria Town's residents without making any compromise on it.
How You Can Get Your RFID Cards in Bahria Town Karachi
If you are a resident of Bahria Town Karachi and looking to apply for RFID Cards, then just submit your:
Completed Performa (available at the security department), which endorse by the Facilitation Building/GM Faculties.
Copy of approved NOC in case of the tenant
A copy of allotment letter for the owner
A police verification document for serving staff
For further facilitation and Guidance just contact:
AM Saeed: + 92-331-202-460-8, +92-305-253-179-5
AM Sami: +92-341-267-822-8
Coordinator Imran: +92-317-026-700-2
Stay Updated with Universal Property Network!
Check out our site for more detail. Latest News