Bahria Town Karachi Market Situation after 23rd March 2018
by UPN
February 22, 2018
0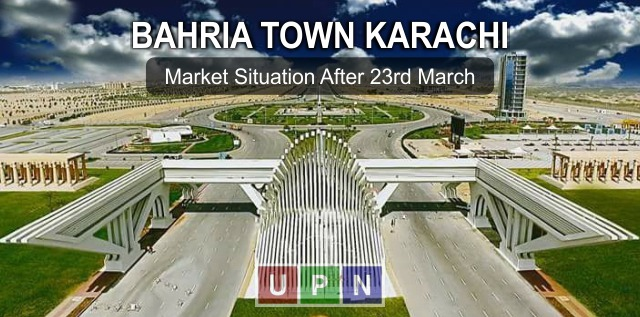 March 2018 would be a month of some major developments for Bahria Town Karachi and investors are eyeing a significant increase in BTK property rates. These steps are being considered as a major breakthrough for its market and it will accelerate the momentum here. Existing buyers and investors are desperately waiting for this moment to click so that they can earn handsome profit out of their investments. Overall, it will increase investment volume and inhabitation as a number of buyers are ready to cash on opportunities in this mega project. All eyes on the next few weeks so let see what so significant is going to happen in March.
Balloting of Un-balloted Plot Files/Villas/Apartments
The question which was almost in everyone's mind regarding un-balloted plot files has been answered by Bahria Town Karachi. The management has decided to conduct balloting for all such plot files, villas and apartments (flats). The ballot ceremony will be held on 27th March, 2018 but all outstanding dues must be paid to be a part of this balloting. It will increase investors' interest in the mega project.
Bahria Sports City Possession to be Handed Over
Bahria Town Karachi has decided to award possession for Bahria Sports City villas and residential plots even before time. The process will start from 13th March and the management is awarding it at least two years earlier in 2018 instead of 2020. It will encourage all investors to invest in this project and prices will suddenly go up.
Theme Park Bahria Town Karachi Opening
Bahria Adventura (Theme Park Bahria Town Karachi) will be open and completely functional on 23rd March. It will attract a number of visitors on daily basis and will have a huge positive impact on nearby properties. It's a great opportunity for commercial investors to gain instantly by investing their money in commercial available nearby it.
Overall Impact on Bahria Town Karachi Property Rates
As a whole, the above mentioned developments would increase Property Rates of Bahria Town Karachi expectedly from 10% to 20% in no time. The market will be fast for property buying in next few weeks and specially precincts inside or around the mentioned projects.
For more updates, please subscribe to our newsletter.