Bahria Town Karachi – Misconceptions and the Facts
by UPN
March 12, 2018
0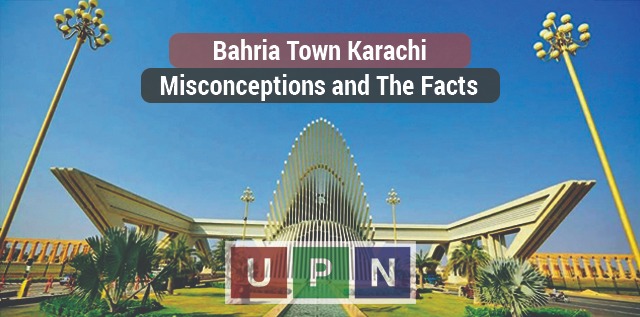 Bahria Town Karachi created huge appeal among buyers since its start and still trends on top in city's property market. The project is in mid phase of development and delivered as per promises but some people are confused and have some misconceptions about it. These are those who want to invest in BTK but reluctant just because their legit questions are not well answered. In fact they are misguided by information which has nothing to do with facts. We have outlined some of these questions which buyers inquire about mostly along with their fact-based answers and future course to follow.
Is Bahria Town Karachi a 'Secure Investment'?
Bahria Town Karachi whole land is on lease?
Subprojects have been announced but land has not been acquired?
BTK has issued map of several projects but land is not available?
100% Secure Investment
Every investor has the right to ask question about legal status of the society to see whether if it is secure to invest or not. In case of Bahria Town Karachi, the name and the previous history of projects are enough to prove the point. Whereas a project at this huge scale (public scale) cannot be fraudulent, so investors can put their money with complete peace of mind.
The Development & Delivery
The question regarding Bahria Town Karachi acquisition of land is relevant but sounds immature at this stage. Bahria Town Karachi maintains transparency in its matters for clients' satisfaction. The development on site and delivering possession as promised is the real story contrary to the baseless speculations.
A Visit to Bahria Town Karachi is Recommended
The best way to get all answers of your valid questions is to visit Bahria Town Karachi yourself. All those who are interested to buy a property for living or investment in it should come on site to watch rapid development. In this case, you won't have to rely on solely on word of mouth and you can checkout all matters thoroughly.
Research/Interact with People to know ROI and Rental Gain
No one can give you a better idea about how beneficial Bahria Town Karachi investment is other than people who have properties there. Ask them about what they have gained so far by investing here or what has been their experience of living in this community. Based on your objective of buying a property here, you should categorically ask about rental income and returns on investment (ROI).
A number of buyers from Karachi still have not visited Bahria Town Karachi practically and they cannot figure high investment potential. All these should explore multiple opportunities there by their own to take the right decision.