Bahria Town Karachi Precinct 25 is Best for Investment – Bahria Town Karachi Precinct 25 Latest Update
by UPN
July 26, 2018
0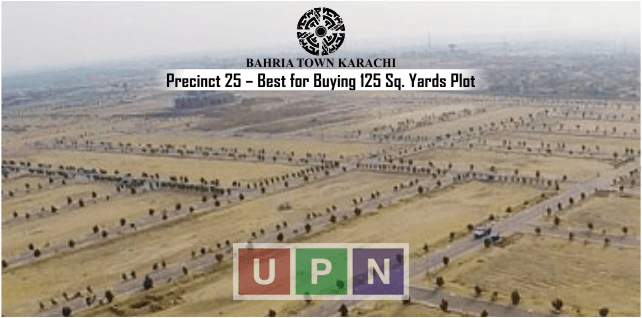 If you are willing to invest in real estate then Bahria Town Karachi is the best investment you can make in 2018. There are many reasons to choose this society. First of all, it is owned by the real estate tycoon Malik Riaz who is famous for delivering the best housing societies known to Pakistan. Bahria is no new name to the people who are associated or not with the real estate. The credibility and fame of Malik Riaz speaks for itself. It is always preferred to invest in a credible institution where you are sure that your money is safe and people have trust on it.
Bahria Town Karachi Will be Beautiful Than the Rest of Them All
Karachi has been demanding a safe housing society that is not involved in the mess the city already is in. Being a gated and well-guarded society, there is no way you would have to face any mischief here. Also being a legally approved society gives it an edge over all other options. Karachi has been promised a society far more beautiful than the Bahria of Lahore and as the speedy development proves it we can be sure it is true. The housing society has many precincts and according to its plan and development status, Precinct 25 is the best for investment.
Compared to the ground level of the entire society, Precinct 25 is relatively on a higher altitude. This is an edge to the property owners here because as Karachi is very near to the sea, being higher than the sea level is always an advantage. Consisting if 125 Sq. Yards cutting of plots, there are many options open when constructing your home. One can even build a basement here due to the higher altitude but its approval must be acquired from the society main office. The rates here are very reasonable and an average person can afford a plot here. So, if you are looking to invest for profit, or if you are looking for a house to live in Bahria, you can be a lucky owner here easily.
As per our video about Precinct 25 Bahria Town Karachi Investment Analysis you can see the location and also know that the prices then were only Rs. 24 Lakh – Rs. 25 Lakh for a 125 Sq. Yard plot which is very cheap. Development in the area is in full swing and plot owners who have cleared all their dues and installments have been given possession and the NOC to start constructing their homes. A handful of homes have been fully completed also and people have started living too. By the end of the current year it is expected that almost all houses in the precinct would be built and prices will soar.
Our Services Regarding Bahria Town Karachi
Universal Property Network is one of the largest in the real estate sector of Pakistan. Having successfully served the nation for over 15 years now, we are a leading company for profitable investment and consultancy in the real estate. You can visit our blog to stay updated with all the latest news and happenings in the industry. Our experts can guide you very well so that you start your business as an investor. We also deal in sale & purchase of property so if you are a plot or file owner, contact us with confidence because we can get you the best deal and also provide the latest insights about a property.