Bahria Town Karachi Updated Transfer Fees You Need to Know – Bahria Town Karachi Latest Update
by UPN
June 5, 2018
0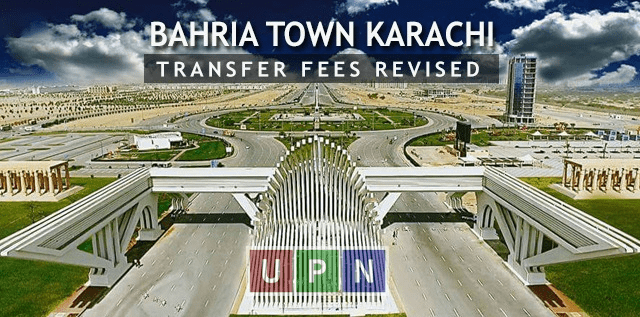 In Bahria Town Karachi, property buying/selling and operations of Head Office are running as usual. The transfer windows are open which are needed at time of buying a property. As property transfers are done on the daily basis and expected to increase in post balloting situation, we keep you reminding about transfer fees. These transfer charges vary on the basis of size of properties/categories/projects and subprojects and keep changing over time. It would be good for buyers to know about the updated transfer charges before making any final decision. For you information, we are presenting updated transfer fees of Bahria Town Karachi properties.
Bahria Town Karachi Updated Transfer Fee
At present, Bahria Town Karachi Transfer Charges are same as of 01-01-2018. The management has revised and made an increment in the transfer fee with respect o plot sizes from the mentioned date and since then to now, it has not changed yet. These transfer charges were not raised at the same ration and some projects e.g Bahria Paradise Karachi and Bahria Sports City, previous fees have been retained. It is encouraging for investors and buyers of both projects as buying ratio in these two projects has been higher in the previous days.

Know About Transfer Charges before Making a Selection
To avoid any confusion and misunderstanding, buyer must be aware of these updated transfer charges already. They must ask for it from the dealer or real estate agent in contact for property buying. There are some people who misguide or don't tell about actual transfer charges which can be problematic for buyer at the eleventh hour. While buying a property in Bahria Town Karachi, buyers must keep this aspect in mind to be included in the total budget.
Be updated with Bahria Town Karachi transfer fee of a particular property before buying. For more information and latest information, keep visiting Universal Property Network (UPN).