Bahria Town Surcharge Policy 2018 Deadline Extended Due to Ramadan
by UPN
May 16, 2018
6 Comments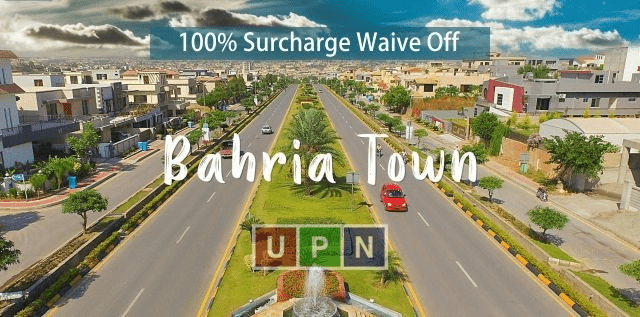 Bahria Town Private Limited has always preferred its customers' interest via customer-friendly policies over the years. In order to provide ease to the customers, the administration announces surcharge waive off policy every year for a certain duration. In April 2018, Bahria Town had announced Surcharge Policy 2018 offering 100% surcharge waive offer on active files. The last date to avail surcharge waive off was 15th May, 2018 but now it has been extended due to Ramadan.
Bahria Town Surcharge Policy 2018 New Deadline
As holy month of Ramadan is about to start, Bahria Town administration has announced to extend the last date for surcharge waive off. For the larger interest of customers and to celebrate arrival of Ramadan, Bahria Town has set a new last till its surcharge policy 2018 will be applicable. Now all Bahria Town customers can get 100% surcharge waive off on paying payable dues of their active plot files till 30th May 2018.
Those who could not waive off their surcharges and remain unable to avail this opportunity earlier, it is a golden chance for them. All these customers are advised to take full advantage of this offer now and don't get late in paying their dues against active files. Please keep in mind that this policy is applicable for all active plot files of Bahria Town irrespective of the project/city/chapter. Once again you have been provided the chance to get 100% surcharge waive off, so don't get late this time.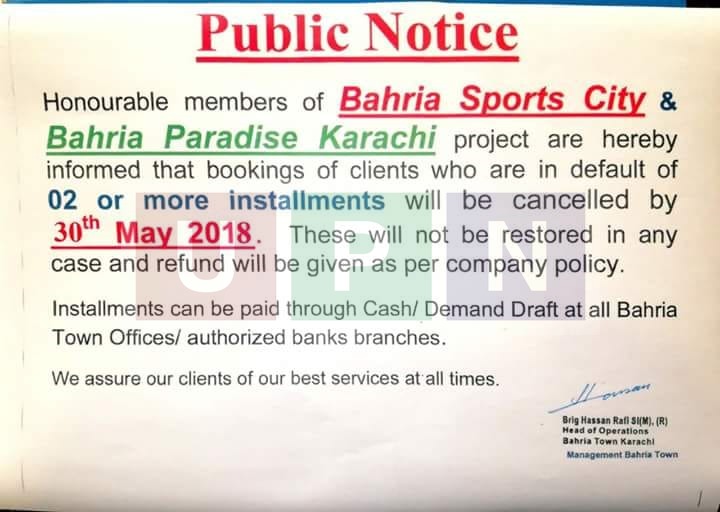 Bahria Town Surcharge Policy 2018 and then extension in the last date speak volume for its customer care approach. Earlier it has postponed blocking of Bahria Town Karachi residential plot files and gave customers a chance for 10 days. The continuance of such customer-oriented policies is increasing its clientele and wins their hearts.
For investment in Bahria Town Lahore and Bahira Town Karachi, feel free to contact our realtors. Keep visiting Universal Property Network (UPN) for latest updates and information.