Tour de DanZoo Bahria Town Karachi – Complete Pricing Details of Rides
by UPN
May 18, 2018
0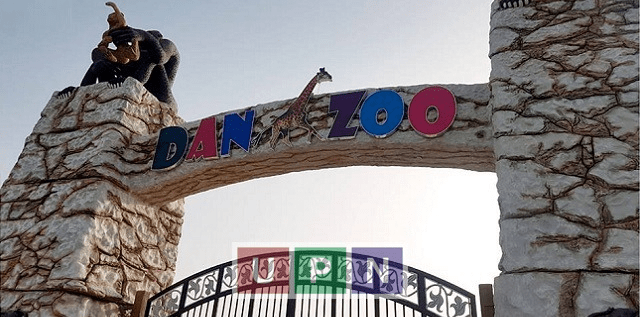 DanZoo, the Day and Night Zoo in Bahria Town Karachi, has been opened for public after a grand opening ceremony. Pakistan's first international standard Day and Night Safari is spanned over 70 acres of land with spacious enclosures of wildlife species. This Jungle Kingdom is not all about featuring wildlife as it does have couple of rides for kids and adults. Moreover to visit the each corner of this arena, Tour De Danzoo service is available to take a round. As a whole, it is a great picnic spot for a family for offering thrill, entertainment and plenty of knowledge.
Tour de Danzoo Bahria Town Karachi
Tour De DanZoo is a buggy ride for visitors just like golf carts and it will move you around the enclosures of all species. That is why it has been labeled as 'Wild on Wheels' and a very economical fare is charged for this particular service. For children aged 5 – 12, ticket price will be only Rs. 15/- while adults will have to pay only Rs. 30/- for this ride.

DanZoo Water Rides & Their Pricing Details
Apart from wild animals imported from different regions and the bird aviary, DanZoo has a huge lake and boat club to offer fun rides to visitors. For adults, water cycle ride option is also available. Pricing details are as under:
Boat Ride = Rs. 100/- per person (Children Below 12 years to wear Life Jackets)
Water Cycle Ride = Rs. 150/- (Only for Adults and Wearing of Helmet is mandatory)
DanZoo Timing & Entry Fee
As DanZoo has now opened its doors for public, the regular timing to visit this place would be 12:00 PM to 11:00 AM. Free entry for kids less than four years whereas Rs. 250/- will be charged for children aging 4 to 12 years. For adults, the entry price gets almost double as they will have to pay Rs. 450/-.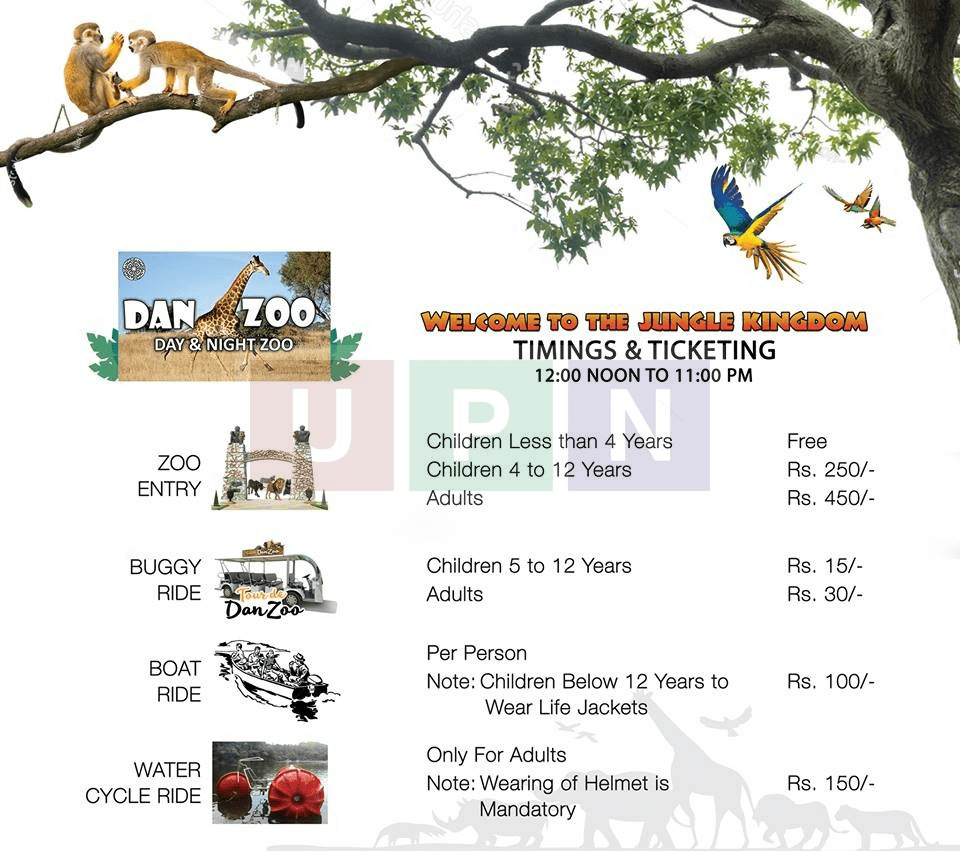 With all this fun and excitement loaded with knowledge, DanZoo is going to be one of the most visited destinations inside Bahria Town Karachi. For a perfect family outing, DanZoo is all set to welcome you.
For more information and latest updates, please keep visiting Universal Property Network (UPN).