Construction Relief Package and Investment in the Real Estate of Karachi
by UPN
September 12, 2020
0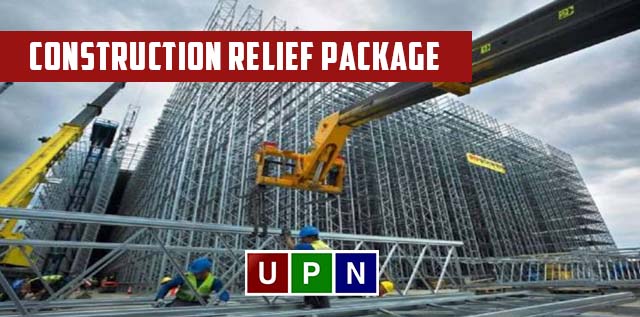 The ongoing pandemic of COVID -19 has massively hit the global economy.  But surprisingly, this pandemic had also benefited the real estate market of Pakistan. Pakistan's government is showing great interest in the real estate and construction industry. Both of these industries are in the limelight after the federal government is focusing on reviving the economy. Even the government has allowed investing the undeclared/hidden money in the real estate and construction industry through the recently allowed construction relief package. However, there are some conditions to be followed to avail of this opportunity, such as:
Conditions to Get Benefit from Construction Relief Package
To invest under this scheme, it is mandatory to be registered at the FBR IRIS Portal.
Construction of the project must start before 31st December, and also it is essential to complete it before September 2022.
If you invest your undeclared money in a high-rise project on installments, it is also mandatory to complete the grey structure by September 2022.
Moreover, if you invest in a plot on installments, the investment should be must made before 31st December 2020. Also, the road infrastructure and half of the construction should have completed before September 2022.
All the property transactions must be done through banking channels such as pay orders and cheques.
Anyone can start his/her project or can acquire an existing project on the partnership.
So, after the announcement of this surprising and highly-beneficial construction relief package, it has become essential to find suitable projects. Real estate developments offering lucrative investment opportunities are:
Bahria Town Karachi
Bahria Town Karachi is the investor's paradise in the real estate of Karachi. It offers countless investment opportunities in both residential and commercial properties. Phase 1, also known as Old BTK, is the most-preferred option whenever it comes to a safe and profitable investment. However, its sub-projects, such as Bahria Paradise and Bahria Sports City, are also offering some of the best properties for long-term investment.
Moreover, if you are looking to invest in installments, you can confidently choose Bahria Greens Karachi and Bahria Central Park Apartments.
DHA City Karachi
Another best option to find the best properties with profitable returns is located in DHA City Karachi. At the beginning of 2020, the plots' prices are DHA City has jumped around 4 to 5 lacs. Moreover, during the pandemic Covid-19, the prices do not decrease as expected. So, now after the construction relief package's announcement, DHA City has become the right investment choice. Buying property in this mega project is safe, reliable, and profitable.
Where Should You Invest?
In general, we believe that the real estate of Pakistan is going to boom. Also, both of these societies are ideal for investment. However, it is essential to choose the right property to get the maximum benefit from the PM's construction relief package.
This is the best time to build your house or construct a commercial property. Take advantage of this package and buy a good possession plot and start construction before 31st December 2020. We recommend you to choose construction projects and plots on installments. This will make you able to available numbers of opportunities instead of investing solely in a possession plot. However, it is a must to make a deal before December 2020
For further assistance, contact Universal Property Network! 
Check out our site for more detail. Latest News