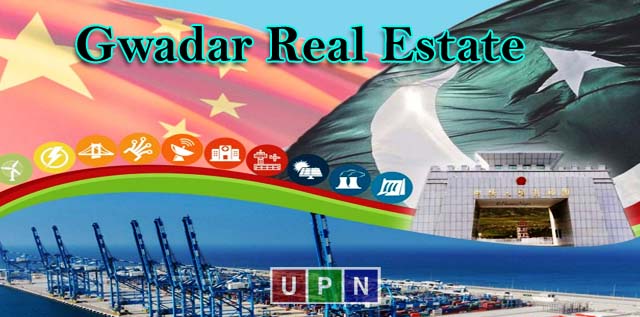 Investment in the real estate sector is all about planning and research the piece of land and its future predictions. Investors, those desires to make a short-term investment or looking to gain huge profits with long-term investments consider buying in Gwadar. The real estate market of Gwadar is the most lucrative investment in our county. No doubt, the future of Gwadar in the commercial, residential, and industrial sector is very bright. A major reason for the popularity and progress of Gwadar is CPEC (China Pakistan Economic Corridor).
What CPEC Is?
CPEC, China Pakistan Economic Corridor, is a megaproject developing with the huge investment and collaboration of China. It is basically designed with the primary aim of refining Pakistan's infrastructure in order to improve business ties with China. The project is known to be China's biggest foreign investment and the $62 billion project includes improved transportation networks, Gwadar deep seaport development, different economic zones, and various energy projects.
Development of CPEC & Real Estate
The development of CPEC and the progress of Gwadar real estate both interlinks with each other.  CPEC will result in new job openings, new opportunities and that why people from China as well as from different other regions will migrate to Gwadar.  This will increase the amount of business activity and also the demand for residential properties also increases. Overall, this CPEC will be a reason for the better economic growth in Pakistan.  
The real estate sector will grow more as it would be full of opportunities, available facilities, and best housing schemes that offer ideal residential properties to end-users.
Indeed, the success of Gwadar real estate will impact on the overall real estate sector of Pakistan.

Where to Invest in Gwadar & What to Expect?
No doubt, investors are showing their keen interest in making an investment in Gwadar real estate. And also, this sector is full of opportunities but it is also essential to make the right investment in the right property.
Indeed, making the investment at the right time also means a lot in making a good profit in returns.
We Universal Property Network are dealing in numerous real estate projects in Gwadar. These are commercial projects, residential societies, as well as some multi-purpose projects. But before sharing some further details of these projects, it is important to mention that all these available opportunities will offer you safe investment opportunities. It will definitely return you hugely but it will be a long-term investment.
This is the right time to make an investment in the best properties for sale in Gwadar. The prices of these properties are reasonable and affordable. Soon, as the development work progresses in Gwadar, more people will migrate to the port. This will lead to an increase in property rates as well as in the demand.
So, do avail the golden investment opportunities waiting for you in Gwadar. But before making any decision, do make proper research about the project, its developers, legal/approved status, as well as future prospects.
For this, you can confidently contact Universal Property Network! We are here to serve you with the property deals of your dreams!