DHA Bahawalpur Askari Phase 1 – Booking and Development Details
by UPN
November 17, 2017
0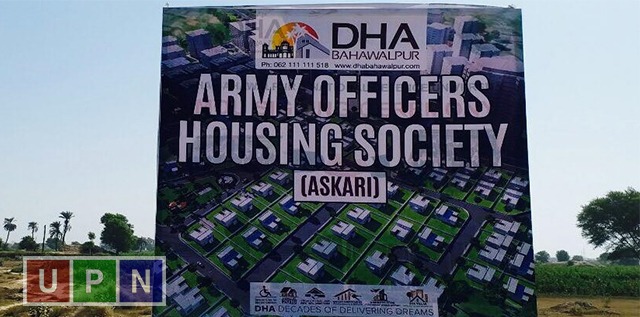 DHA Bahawalpur is a highly profitable project with lot of potential for investors of not only southern Punjab but entire Pakistan. Askari Housing is another project located inside DHA Bahawalpur expected to provide supreme quality accommodation to its residents. Just like so many Askari housing schemes spread across Pakistan, the Askari of DHA Bahawalpur is divided into several phases and its first phase was launched in September 2017. The project will offer inexpensive residence to retired officers and families of Shaheed Officers.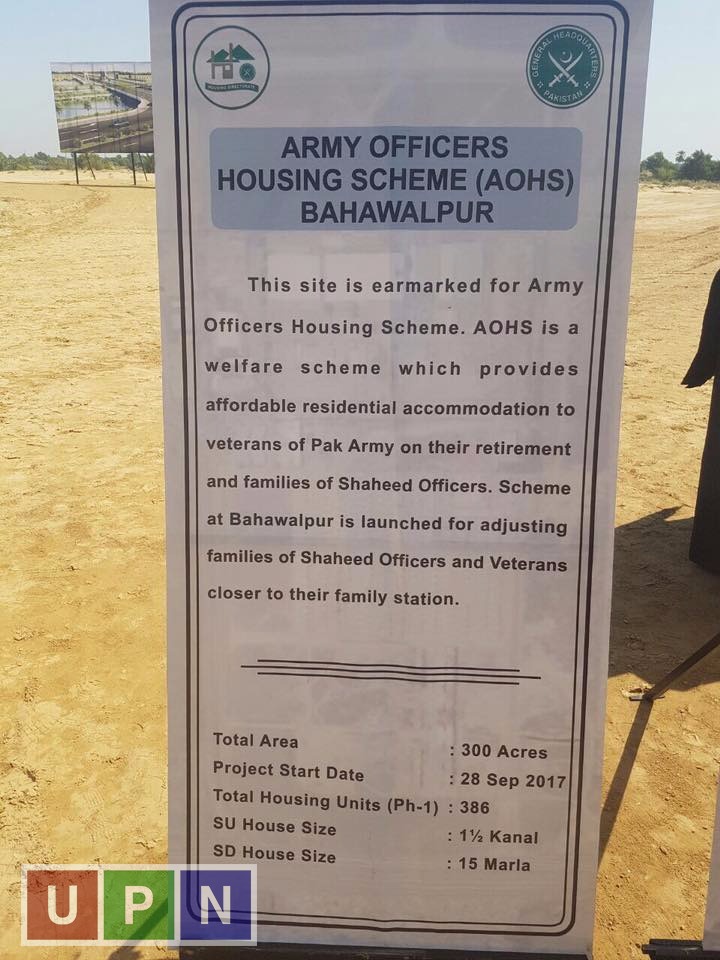 DHA Bahawalpur Askari 1  – A Brief Introduction
Officially known as Army Officers Housing Scheme (AOHS) Bahawalpur, Askari Housing of DHA Bahawalpur will extend up to 300 acres. Entire designated land has been acquired by developers and 65.23 acres of land has been designated for Phase 1. Development was launched for Phase 1 of Askari Housing on 28th September 2017 along with the launch of development on DHA Bahawalpur Villas. Designated for families of Shaheed Officers and veterans of Pak Army, Askari Housing- Phase 1 in DHA Bahawalpur is expected to be completed by the start of 2019.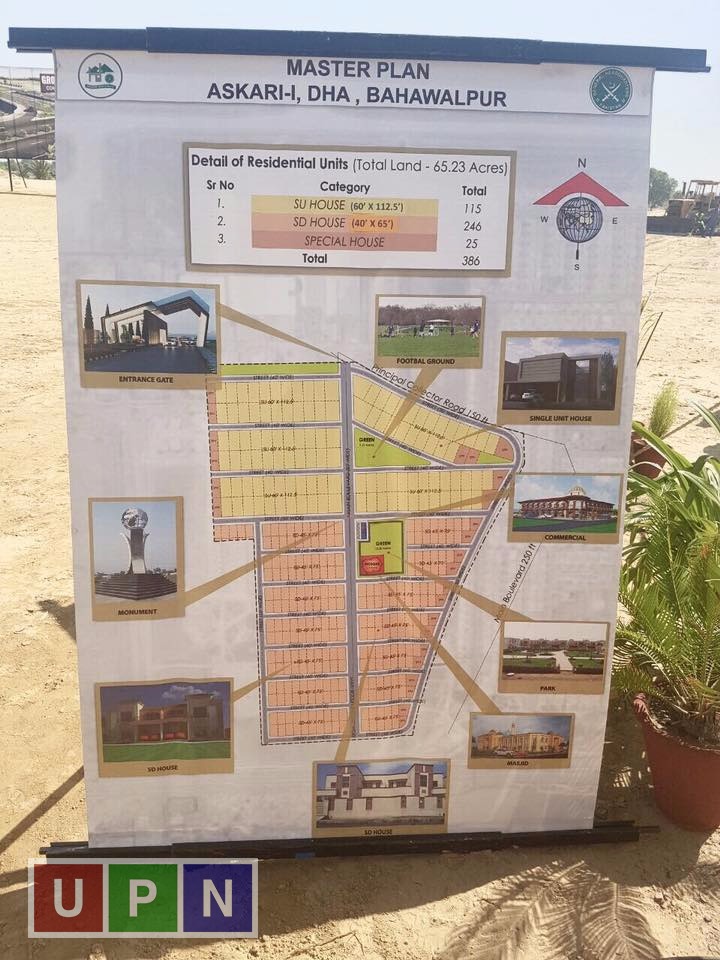 Home Sizes in DHA Bahawalpur Askari 1
Under the current plan of development, Askari 1 Housing will consist of 2 categories of houses: SU Houses and SD Houses. SU houses will measure 1.5 Kanal in size whereas SD Houses will be 15 Marla. Total 386 housing units will be constructed in Phase 1 of Askari Housing in DHA Bahawalpur. Complete breakdown of housing units is given below:
| | | |
| --- | --- | --- |
| House Categories | Size of House | Number of Houses |
| SU House | 1.5 Kanal (30 Marla) | 115 |
| SD House | 15 Marla | 246 |
| Special House | N/A | 25 |
| TOTAL | | 386 |
For now, these homes will be directly offered to Army officers and families of Shaheed Officers but is expected that most of these homes will be available for sale from future owners just like in case of other Askari housing schemes spread across the country.
DHA Bahawalpur is an excellent residential project that has special appeal for short-term investment. Developers are working round the clock to make the project livable by the end of 2018. If you are interested in residential plot files of DHA Bahawalpur, affidavit and allocation plot files are available in market for 10 Marla, 1 Kanal and 2 Kanal plots. There is option to invest in lavish DHA Bahawalpur Villas as well in the project.
If you need any further information regarding DHA Bahawalpur or want to invest in the project, feel free to contact Universal Property Network (UPN).