DHA Bahawalpur – Booking Details, Location Map, Plot Prices and Development
by UPN
January 6, 2018
2 Comments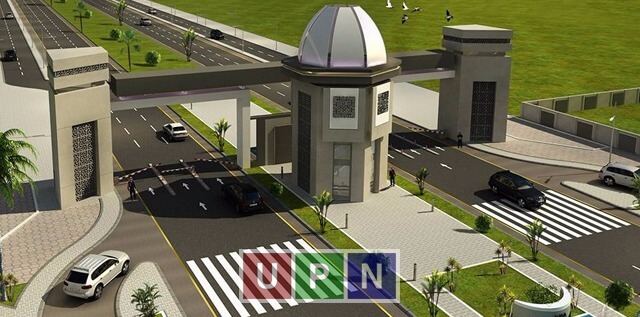 With the passage of time and development progress, buyers' interest is growing in DHA Bahawalpur files and its other projects. To retain and increase trade activities of plots management of DHA Bahawalpur has come up with exciting offers. Since buyers and registered property dealers both demand some relaxation in terms and compensation, DHA Bahawalpur management have two major announcements for them.
DHA Bahawalpur Latest Updates
DHA Bahawalpur has recently made two new announcements specially to benefit its clients and property dealers. For customers, management of this mega project has provided relaxation in terms of transfer of the files. The registration and annual renewal fee for property dealers have been reduced as well.
DHA Bahawalpur Latest Offers Transfer of Installment Files
Now installment files holders of DHA Bahawalpur can transfer their files without paying the remaining due installments. The transferor (seller) will have to pay transfer fee along with government charges and surcharges whereas buyer is bound to pay the remaining installments within 60 days. Transfer letter will be issued only after clearance of installments in the name of purchaser.
| | | |
| --- | --- | --- |
| Plot Category | Installments Paid (Due by 31st December 2017) | Remaining Installments |
| 10 Marla | 7 | 5 x 165000 |
| 1 Kanal | 7 | 5 x 285000 |
| 2 Kanal | 5 | 7 x 675000 |
| 4 Marla (Commercial) | 5 | 7 x 1125000 |
Dealers' Registration/Renewal Fee Reduced in DHA Bahawalpur
For new dealers who want to get DHA Bahawalpur dealership license, registration fee has been reduced to Rs. 10,000/- instead of Rs. 40,000/- with a 75% decrease. The existing buyers can now renew their license at new fee which has been reduced to Rs.5, 000/- from Rs. 10,000/-. All new and existing dealers should keep in mind that it is a Limited Time Offer.
Recommendation for DHA Bahawalpur Buyers
DHA Bahawalpur management has recommended buyers and sellers of its files to verify all related documents in DHA main or sub office. Since a number of buyers and dealers are involved in trade of DHA Bahawalpur files, so this step is required to ensure transparency and trustworthiness.
DHA Bahawalpur Latest Development Work
DHA Bahawalpur latest development is progressing speedily in its different sectors. DHA Bahawalpur Villas construction is also in progress while working on Main Boulevard and green belts is also in process side by side.
DHA Bahawalpur Future Prospects
On way to become livable by 2019, DHA Bahawalpur latest plot prices are expected to rise in the next six months. The development work will be near completions on few sites and sectors whereas National Defense University (NDU) and Askari Phase 1 will be seen on ground.