DHA Bahawalpur and NUML Sign MoU to set up a Sub-Campus
by UPN
March 11, 2018
0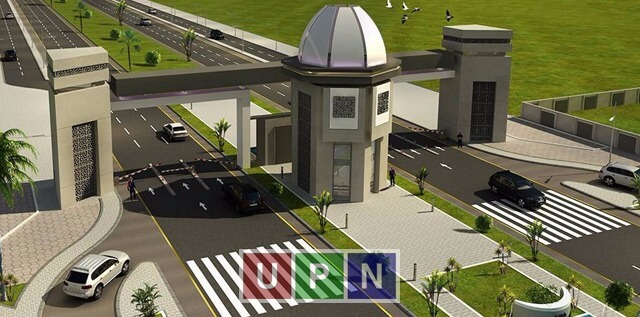 DHA Bahawalpur will provide a perfect blend of luxury and comfort in the heart of southern Punjab. Apart from high-end living facilities, the management is focused to feature quality education in its premises. Last year, DHA Bahawalpur and National Defense University had signed MoU to establish a sub campus in its territory. Now the latest update from DHA Bahawalpur is that a sub-campus of National University of Modern Languages (NUML) is soon to be set up there. Both sides have signed MoU in this regard in a ceremony held recently.
DHA Bahawalpur Signs MoU with NUML
To provide excellent academic opportunities, sub campus of National University of Modern Languages (NUML) will be the next addition in DHA Bahawalpur. The MoU signing ceremony took place for this development at Cholistan Auditorium, Bahawalpur Cantt. Corps Commander Bahawalpur Lt. General Sher Afgan graced the occasion as chief guest and termed it a major milestone for this developing project. Brigadier Shahid Mahmood, project director DHA Bahawalpur, was also present in the ceremony and vowed for more initiatives like this in education and health sector. He promised to continue this journey ahead with some new beginnings in future labeling this campus of NUML as a gift for people of Bahawalpur.
DHA Bahawalpur Fast Track Development
DHA Bahawalpur administration has promised to make it livable by December 2018. From the fast track development continued in its sectors A, B, C, D, E and F, it looks quite achievable. More than 70% of the work on Main Boulevard is completed has been completed and rest of it will be completed soon. Groundbreaking of main access route/main gate and Askari Housing at DHA Bahawalpur has been done. Recently, DHA invited expression of interest for Grand Mosque and development of special projects while Phase 2 land acquisition will be starting from April, 2018.
DHA Bahawalpur is now on its way to rapid development and these subprojects are proof of how dedicated its management to make it livable soon. Moreover, these updates are encouraging for investors and for DHA Bahawalpur market.
For more updates and information, please keep visiting Universal Property Network (UPN).