DHA Gujranwala 5 Marla Plots – Last Date for Down Payment Extended
by UPN
April 20, 2018
0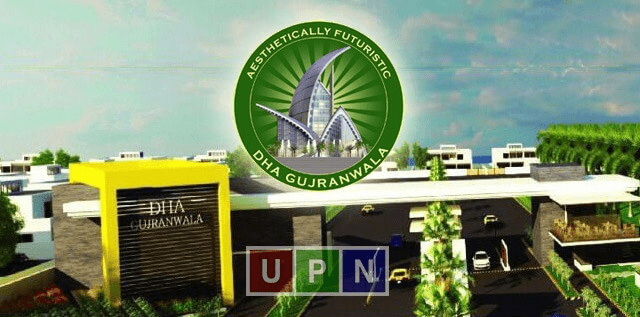 DHA Gujranwala has created abuzz right from the start of this month when balloting of 5 Marla plots took place. The project has been trending on top in the respective property market for quite a while after much awaited ballot. Ever since the balloting results were uploaded, the official website of the project and entire market flooded with the queries of applicants. Later on, the ballot lists were also made public and all details regarding down payment were provided to the valued customers. Earlier the last date for depositing down payment for 5 Marla plots was 19th April, but it has been extended.
DHA Gujranwala 5 Marla Plots – New Deadline for Down Payment
Good news for all successful applicants as DHA Gujranwala administration has given you some more days for down payment of 5 Marla plots. Now you can deposit your down payment amount for your 5 Marla plot till 25th April, 2018. All successful applicants have been notified by this information which is available in today's newspapers and official website as well. It has been clearly mentioned that DHA Gujranwala reserves the right to cancel plot allotment in case an allottee fails to deposit down payment till due date.
5% Discount on Lump Sum Payment
Previously, we provided you all details regarding payment schedule, installments and down payment. There must be some customers who want to pay in full (lump sum) instead of installments. This option is available and DHA Gujranwala has offered 5% discount on paying total price of plot. It will save Rs. 100,000 of the customers who can avail this discount by clicking the checkbox while printing payment voucher. The details will be as under.
Total cost of Rs 2,000,000
Registration fee of Rs 10,000
5% Discount of Rs 100,000
Net Payment : Rs 1,910,000
For further details, please keep visiting Universal Property Network (UPN).
If you are interested to buy 5 Marla plots in DHA Gujranwala or want to evaluate or sell your balloted plot, then feel free to contact our realtors:
Haris Ahmed 03211127774
Omer Butt 03211125552
Iftikhar Ahmad 03211133347
Waqas Gulzar 03211197771