DHA Gujranwala Balloting Results for 5 Marla Plots
by UPN
January 21, 2018
48 Comments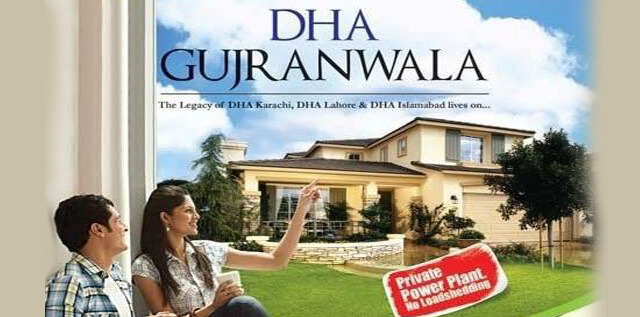 DHA Gujranwala Balloting results for 5 Marla plots will be available soon as the booking form submission has concluded on Friday, January 19th, 2018. 10 Marla and 1 Kanal plot files were already available in the market for purchasing but the launch of this 5 Marla deal in DHA Gujranwala created renewed interest of investors in the grand housing project. Located near Main G.T. Road, DHA Gujranwala is expected to be a luxurious housing project, lined up with all modern day facilities and features.
DHA Gujranwala Balloting Results
Data entry for the booking forms submitted by general public has commenced even before the application deadline of January 19, 2018. DHA Gujranwala office has started a night shift to fast track data entry process. This is why it is expected that DHA Gujranwala Balloting results will be announced soon to facilitate the interested buyers. Balloting for 5 Marla DHA Gujranwala plots will include thousands of booking applications submitted from not only within Pakistan but by overseas Pakistanis as well. Application submission process was carried out through countrywide branch network of Bank of Punjab, Soneri Bank, UBL and Askari Bank.
DHA Gujranwala Balloting Results – Quota System
DHA Gujranwala balloting results will adhere to the quota system introduced by the administration of residential project. 80% DHA Gujranwala plots are allocated for General public. 10% plots are reserved for overseas Pakistani, 7% plots are for Government employees/armed forces personnel/retired government servants. 3% of total 5 Marla plots in DHA Gujranwala are reserved for senior citizens above the age of 65.
DHA Gujranwala Balloting Date
As the booking form deadline has expired it is expected that DHA Gujranwala will announce a balloting date soon enough. The announcement of date depends on the number of applications received by DHA Gujranwala and uploading of necessary data onto the system of DHA Gujranwala. Balloting process is expected to be held on computerized basis to ensure transparency and a level playing field for all the applicants. There is no concrete information available about the total number of 5 Marla plots available for DHA Gujranwala balloting. Realty market experts are waiting for balloting date to get an exact idea about the number of 5 Marla plots in DHA Gujranwala.
Easy to pay due to an affordable payment plan, 5 Marla DHA Gujranwala plots are a profitable investment opportunity. DHA Gujranwala administration has promised to provide a luxurious lifestyle to future residents. Therefore, even if you were not able to submit a booking form for DHA Gujranwala on time, there is no need to worry. You can still buy a 10 Marla or 1 Kanal plot file in DHA Gujranwala. On the other hand, you can even buy 5 Marla plot file as soon as DHA Gujranwala balloting results are announced.
To receive timely updates about DHA Gujranwala or any other real estate project of Pakistan, please sign up for our free newsletter.