Escorts Bank Branch Opening in Bahria Town Karachi for Housing Finance
by UPN
February 12, 2018
0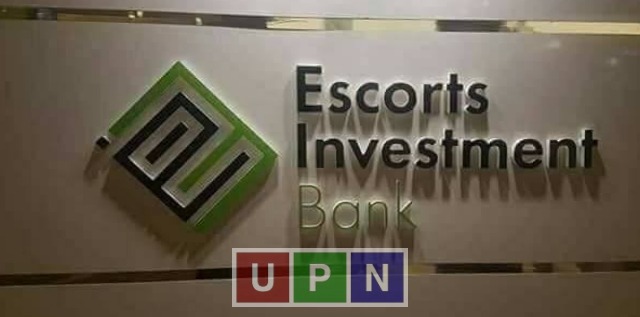 The year 2018 brought a whole new beginning for Bahria Town (Pvt.) Ltd when it took over Escorts Bank and stepped into financial sector. Embarking on this new journey was different in terms of field but aimed at facilitating its real estate customers through housing finance option. At present, development at massive scale is going on in its grand project Bahria Town Karachi and this step was taken to encourage builders and investors there. This year has come up with major developments in BTK and management wants to speed up the work for making it inhabitable (in phases) as soon as possible. The time has come to deliver so the first branch of Escorts Bank is opening soon in Bahria Town Karachi.
Escorts Bank Branch Opening in BTK to give Housing Finance
Good news for Bahria Town Karachi customers as the first branch of Escorts Bank is about to open in Bahria Head Office Karachi. The official opening would take place soon but the things have been materialized for the first branch. The staff has taken the charge and finalizing systems and procedures to open its services for Bahria's clients. However, no tentative date has been given in this regard.
Escorts Bank – Investment Bank Not Commercial
As per the latest information, Escorts Bank under Bahria Town will be investment bank and won't operate as commercial bank.
Escorts Bank to Receive BTK Installments
Once launched and becomes operational, all Bahria Town Karachi customers can pay their installments of all subprojects in Escorts Bank. The facility comes at their doorstep with much ease and convenience.
Escorts Bank Branches & Expansion to Other Cities
Initially, the first branch is opening in Bahria Town Karachi head office but it is just the beginning. Later on, it may open its branches in other cities like Lahore, Rawalpindi and Islamabad where Bahria Town chapters are already providing community living.
Escorts Bank Housing Finance – An Excellent Initiative  
The terms and conditions upon which housing finance will be available to Bahria Town customers have not been revealed yet. It is an excellent opportunity for investors and builders which should not be missed out. Ultimately, it will increase investment volume and inhabitation in the entire project which will lead to a significant rise in Bahria Town Karachi property rates.
For more updates and latest information, please keep visiting Universal Property Network (UPN).