Fazaia Housing Scheme Gujranwala Development, Location, Map and Possession Update
by UPN
April 18, 2018
0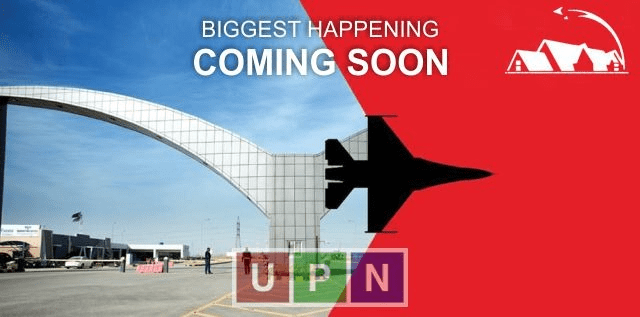 Fazaia Housing Scheme Gujranwala, the welfare project of Pakistan Air Force, was launched some four years ago. The balloting of this project was done a year later and since then development was continued on the site. A number of people who had invested in Fazaia Housing Scheme Gujranwala plots are not fully satisfied with the development pace. The possession of plots has not been handed over yet which are somehow linked to the status of development. Recently, the project administration has advertised in leading newspapers about the biggest happening of this society. Everyone wants to know about what is coming their way is it a new deal or anything else. We have some insider news about upcoming biggest happening of this housing society, so your curiosity ends here.
Fazaia Housing Scheme Gujranwala Location
Before moving on, we all should know about the excellent location of Fazaia Housing Scheme Gujranwala. Close to Nawab Chowk, it is located near to Lahore Bypass Gujranwala on National Highway. Railway Station, General Bus Stand and other central areas of Gujranwala are easily accessible from this residential complex. Approved by Gujranwala Development Authority (GDA), its ideal location is a major plus.
Fazaia Housing Scheme Gujranwala Plots
This housing society had initially offered residential plots in three categories 5 Marla, 10 Marla and 1 Kanal. Till now only these three cuttings are available in the market for buying and selling at different prices. On the other hand, Falcon Commercial was launched and got the great response from commercial investors.
Fazaia Housing Scheme Gujranwala Development
The actual breaking news behind this advertisement published recently is that development will be restarted with a rapid speed. The administration wants to wrap up the pending works quickly to come in a position for delivering possession. A Block development is already completed, commercial development of plazas is continued and work on Samhan Homes is in process.
Fazaia Housing Scheme Gujranwala Possession
Good news for existing buyers of Fazaia Housing Scheme Gujranwala as they are going to get possession very soon. Falcon Commercial will be the first in this line to be followed by 1 Kanal and 10 Marla residential plots after two or three months. The 5 Marla plots holders will be handed over possession after a couple of months of above mentioned developments.
Fazaia Housing Scheme New Commercial Openings
A couple of new openings are likely to be announced soon in the commercial arena in Mall Commercial and Fountain Commercial. It would be 3 Marla and 8 Marla commercial plots probably which will be offered on an installment plan. At this stage, we cannot confirm anything as more details to be received yet officially.
For more details and latest updates, please keep visiting Universal Property Network (UPN).