Geographical Importance of Bahria Town Karachi – The Game Changer
by UPN
December 4, 2017
0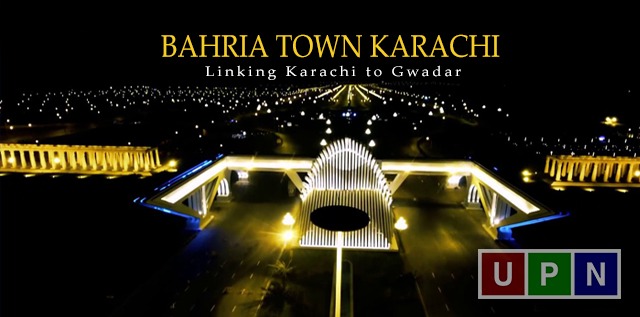 Since its launch, Bahria Town Karachi is creating waves in property market of the country and turning out to be a game changer. Its development, property prices and investment opportunities are under discussion in Pakistan real estate market for quite some time, but its geographical importance have not been subjected this much. The buyers and sellers are well aware of linked benefits for projects under its umbrella, but not familiar about the strategic depth it owes due to its ideal location. The proposed developments in this zone will further shape it as a central point for linking city to fast progressing region Gwadar.
At Prime Location of Karachi
From intra city perspective, Bahria Town Karachi is well positioned at just 9 KM away from Karachi-Hyderabad Motorway (M9). It lies at 25 KM from Jinnah International Airport which can be easily accessed from here within a few minutes. DHA City and Malir Cantonment are in its vicinity on the opposite side.
Junction for Karachi-Gwadar
In the context of some long-term planning for the region, Bahria Town Karachi will become a central point to connect Karachi ports with Gwadar ports. It has been heard that a railway track will pass through this grand project starting from Jhampir Railway Station (near Thatta) to the final destination of Gwadar. At this time, official confirmation is pending but some big projects for regional connectivity are undercover for sure which will be disclosed at the right time.
Nooriabad Industrial Estate Boom
One of the biggest industrial zones of the region Nooriabad Industrial Estate is getting attention of foreigners for investment perspective. The industrial expansion here at boom and with some foreign investment, the region will witness a gradual economic growth. This factor will definitely have a huge impact on nearby cities and areas alongside M9 like Bahria Town Karachi. The ports of Karachi and Gwadar on each side and with such industrial development, entire region will reap benefits in upcoming years.
The Road to Gwadar from Bahria Town
Apart from the railway track, the road connectivity to Gwadar from Sindh is also on the cards. According to the reports, this proposed road start from Shahdadkot and will lead towards Gwadar passing either alongside or from inside Bahria Town Karachi. Both type of connectivity (road and railway) will be value addition for the housing project and will further increase its geographical significance.
Universal Property Network (UPN) keeps you updated with latest updates of real estate sector. For investment opportunities in Bahria Town Karachi, feel free to contact our realtors.