Karachi Construction Permits from Sindh Building Control Authority
by UPN
February 13, 2018
0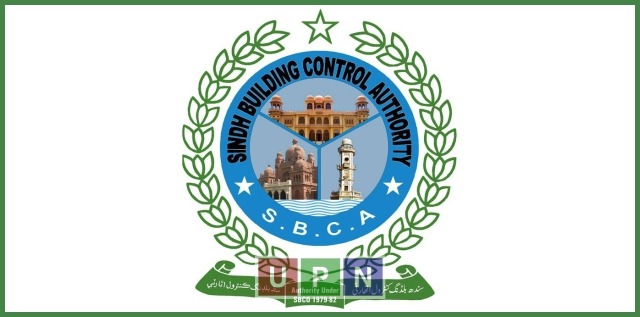 According to an advertisement in leading newspaper, the procedure to grant Karachi construction permits has been made easier by Sindh Building Control Authority. According to revised building regulations, Karachi construction permits for category-1 construction will now be available within 30 days. Builders, development firms and common home owners will be able to benefit from this amendment in regulations by Government of Sindh
Karachi Construction Permits Procedure
Sindh Building Control Authority has changed the regulations required to acquire construction permits in the entire division of Karachi. Residential bungalows, non-obnoxious warehouses and all other type of buildings falling under Category – 1 of construction will be awarded construction permits within 30 days.
According to this new initiative, following documents will no longer be required for issuance of Karachi construction permits:
NOC from Karachi Water & Sewerage Board
Floor Certificate from Structural Engineer
NOC from Environment Protection Agency, Government of Sindh
NOC from Excise & Taxation Department, Government of Sindh
From now on, Sindh Building Control Authority will issue Karachi construction permits after completion of necessary requirements within 30 days. It will also be ensured that issuance of final completion certification is also made after final inspection within 30 days.
Category – 1 of Karachi Construction Permits
Following kind of homes/warehouses/buildings will be granted construction permits within 30 days under this fast track scheme
Bungalows on plots up to 399 Sq. Yard (333.6 Sq. Meter) with G+1 floor construction plan
Any building on a plot of 120 Sq. Yard (100.33 Sq. Meter) with height up to 33ft. (10 Mete)
Any non-obnoxious warehouse having height of upto 35 ft. and / or having area of plot up to 1100 Sq. Yards (919 Sq. Meter)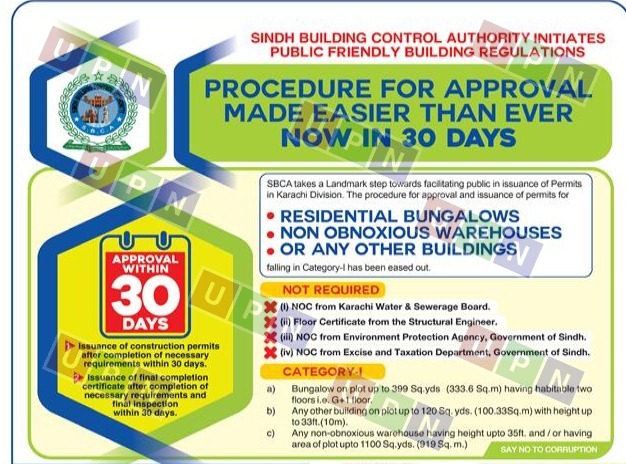 This is an excellent opportunity for people looking for Karachi Construction permits for both commercial and residential property. People looking to benefit from attractive plots prices in Bahria Karachi will also be able to benefit from this superb opportunity from Sindh Building Control Authority. Buy an ideally located plot in Bahria Karachi, get construction permit within 30 days and start development for your new home right away.
For further updates regarding real estate sector, please sign up for our free newsletter.