Latest Updates and Current Situations in Bahria Town Karachi
by UPN
February 27, 2020
0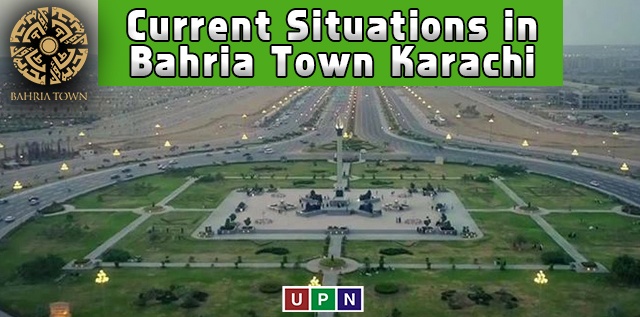 Since its inception till today, Bahria Town Karachi is a top-class place to live peacefully. It is a society full of investment opportunities and that's why the demand for property is continuously increasing. No doubt, this mega housing society has faced many ups and downs in the past. The Supreme Court cases, several protests and recently imposed 35% additional development charges may lower down the property prices but now again Bahria Town Karachi is shining like a twinkling star.
Yes, most of the matters are resolved and things are moving toward positive ends. The biggest announcement to delay the 35% additional development charges is definitely a good step by the administration.  Bahria Town Karachi has waived all the additional development charges that were imposed on old bookings.
This waiver will definitely impact positively on the properties in Bahria Town Karachi. Moreover, it also brings relief for the Bahria Town members who were wondering to pay these extra charges. Indeed, awaiting investors can now invest and can buy their desirable properties at the best prices.
So overall, we expect that the conditions in Bahria Town Karachi are changing and soon it will again be the hottest real estate project in Karachi.
Launch of New Precincts in Bahria Town Karachi
Not only the waiver of 35% additional charges but also the launch of new precincts is also playing a major role in making things betters. Bahria Town Karachi has recently announce to launch new precincts such as Precinct 61, 62, and 63. Basically, these precincts are announce to facilitate the affectees of Old BTK properties. All of these precincts are featuring the residential plots of 125 sq. yards and 250 sq. yards.
Indeed, there is some news that around 12000 disputed files are already shifted to these Precincts 61, 62, and 63.  In addition, to these precincts, Bahria Town management has also announced to soon facilitate the affectees of Bahria Town Sports City and Bahria Paradise's disputed properties.
Application for Possession and Penalty of 1 Lac Over It
In addition to extra development charges, Bahria Town Karachi had also announced a penalty of 1 lac for late possession applications. This "forceful possession" was also a reason for public protest in Bahria Town. However, now these charges still exist but the process of possession in Bahria Town Head Office is moving smoothly.
It means that if you are an owner of ready for possession property just confidently visit Bahria Town Head Office in Karachi.
There is some news that people are applying for the possession as usual and Bahria Town Karachi is currently not charging any extra charges over it.
In Conclusion:
After the official tweets of Bahria Town CEO Mr. Malik Riaz, the conditions of Bahria Town Karachi are improving. Investors are ready to make an investment in the different available properties. Moreover, the transfer of properties is also moving smoothly. Members are applying to get possession of their ready properties. So, we can expect that the prices will be soon increased.
Check out our site for more detail. Latest News