LDA City Phase 1 – Development Work Begins – Latest News
by UPN
April 13, 2019
0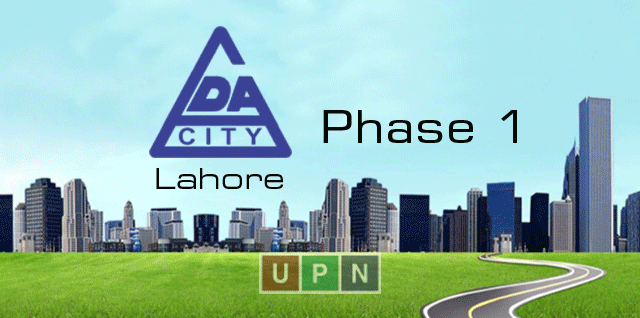 Once again UPN is bringing to you good news especially for the file holders of LDA City that the development works of its Phase 1 is started and the operations have been handed over to the Lahore Development Authority (LDA) Engineering Wing. The development work of LDA City Phase 1 is started on 3,500 kanals and for this, the management is working brilliantly to develop it's every sector by keeping its high standards in mind. The material used to build the entire project is of high quality and chosen with full satisfaction in it.
According to our sources, the construction work of the 150-feet wide LDA City Main Boulevard has started and the engineering wing of the project is currently busy in leveling the Main Boulevard. The Director-General of LDA City has recently issued a written order so, in response to it, the pace of development work of LDA City Phase 1 is also increased.
LDA City & Supreme Court of Pakistan
LDA City was put on halt due to some differences found in the land acquired for the project and the number of files sold. The Supreme Court of Pakistan has taken notice of the matter in December 2018. And after making different inquiries, the court directed the Punjab Minister for Housing and Urban Development Mian Mehmood-ur-Rasheed to make a plan to recompense the concerned file holders.
Following the order of apex court, the Minister of Development has instructed the management of LDA to properly compensate all the file owners. Mian Mehmood-ur-Rasheed also instructed the development authority to contract new development partners. Later, for processing LDA City plot allotments, the authority has prepared the terms of references.
The Supreme Court disposed of the case with an order to development partners of LDA City to hand over the land of 4,500 Kanal in next 8 months. It also instructed the development authority to remove the loopholes delaying the project and submit a report every month.
Now the project will proceed in two phases. The Phase-1 of LDA City will be developed first on 13,500 Kanal lands. The remaining required land of 4,500 Kanal will be hand over by the development partners in next 8 months.
LDA City receives 375 kanals of additional land
Adding more, LDA City has also acquired land of 375 Kanal in the previous month. The authority has received the land for the development of LDA City Phase 1. The management of LDA City has revealed that in addition to the development partners, private landowners have also begun to present land for LDA City. They revealed that 34 contractors and engineering companies have shown their interest in taking the development task of LDA City Phase 1, which covers 13,000 kanals of land.
For more updates & details, subscribe to our newsletter and keep visiting Universal Property Network.