Naval Anchorage Gwadar Balloting and SMS Confirmation
by UPN
November 22, 2017
4 Comments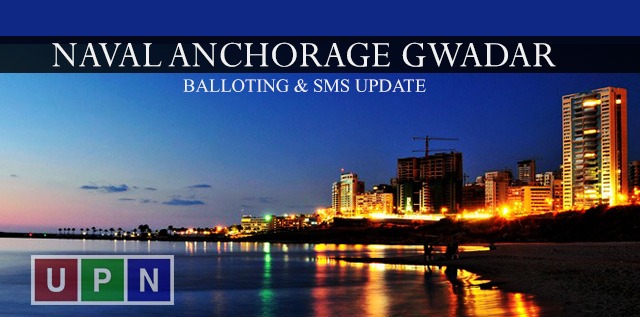 Naval Anchorage Gwadar Balloting has been done. To know about the balloting results, kindly read our latest update on Naval Anchorage Gwadar
Date of Naval Anchorage Gwadar Balloting is expected to be announced in the month of November. Administration of the grand housing project has entered into last phase of data entry from received application forms. It means that as soon as the process of data entry ends, a date will be fixed for balloting that will most probably be in the last days of November 2017 or starting days of December 2017.
Naval Anchorage Gwadar Balloting SMS Confirmation
In order to conduct transparent balloting and data entry, Naval Anchorage Gwadar management launched an SMS service. With the help of this service, every applicant was intimated about the successful submission of application form. Over the weeks, several applicants have complained that they have not received a confirmation SMS against their application form.
Naval Anchorage Management has asked all those applicants, who have not received an SMS confirmation, to contact them at +92-51-200-63-214. You will be asked to tell your ID Card number by operator and if your data has been updated in the system, you will be sent a confirmation SMS immediately. In case of any technical fault, management will try to resolve the issue for applicants.
Naval Anchorage Gwadar Plots
With balloting expected to be conducted in coming weeks, prospects of Naval Anchorage Gwadar seems more than bright. Remember that, it was the first project that was launched by any branch of Pakistan Armed forces in Gwadar. Covering more than 1400 acres, Naval Anchorage Gwadar will consist of 5 Marla, 10 Marla and 1 Kanal residential plots. Limited number of 2 Kanal plots are also available in the housing scheme.
If you don't want to wait for balloting or was not able to submit application form for the project, Don't Worry. You can still buy 250 Sq. Yard/ 10 Marla and 500 Sq. Yard/ 1 Kanal residential plot files on lump sum payment.
Stay tuned with Universal Property Network for timely updates on balloting of Naval Anchorage Gwadar.