Palm City Gwadar – Project Details, Booking Details, Location Map, Plot Prices and Development Status
by UPN
November 21, 2017
2 Comments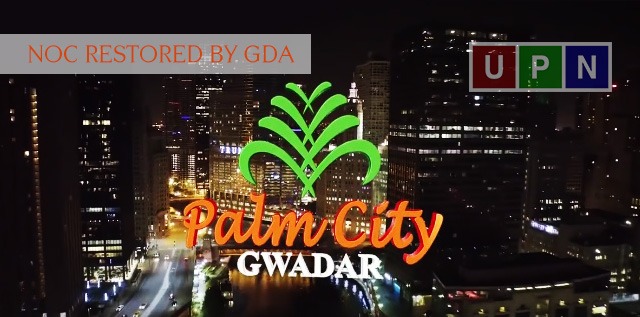 Palm City Gwadar NOC has been restored by Gwadar Development Authority (GDA) and the developers have been authorized by GDA to restart development work in the project. Authorization was validated by issuance of a notification on November 17, 2017 by Town Planning Directorate of GDA. NOC of Palm City Gwadar can be found on GDA website by the reference number 67/07/HS/GDA(B).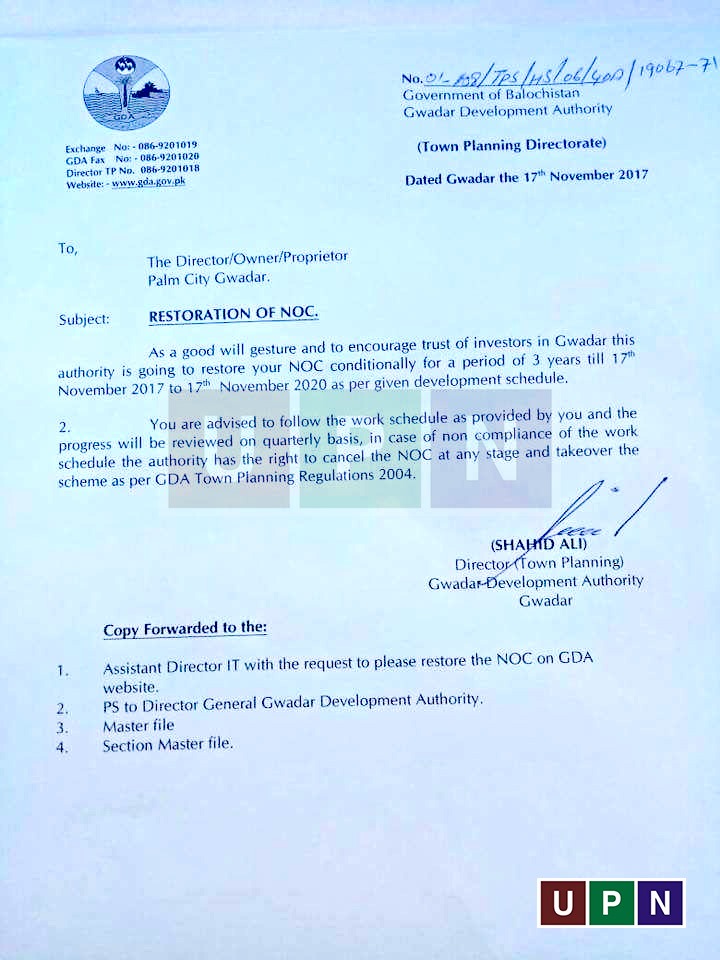 Restoration of NOC is conditional as stated in the notification of GDA. NOC of Palm City Gwadar has been restored for a period of 3 years, starting from November 2017 till November 2020. GDA will conduct quarterly reviews of development work in the housing scheme and if it finds that the pace of development is lagging in the scheme, developer may lose its NOC for the project. This means that GDA is going to ensure steady development and speedy completion of project.
Palm City Gwadar Plots
Palm City Gwadar offers economical investment options both in the form of residential as well as commercial plots. 5 Marla, 10 Marla, 1 Kanal and 2 Kanal residential plots are available in the project along with a 4-year payment plan. 2 Marla, 5 Marla and 8 Marla commercial plots are also offered in Palm City Gwadar with affordable installment plan.
It was a while back that GDA suspended NOCs of almost all the housing schemes in Gwadar. The motive was to ensure transparent trading of plot files and also to ensure that development starts off in these housing schemes. Earlier, it was Green Palms Gwadar that got its suspension revoked from GDA and now Palm City Gwadar has also received a go ahead from GDA. This move will increase the attraction of the project that has already become one of the hottest investment destination in Gwadar.
If you are interested in buying a plot file in Pam City Gwadar or want to get information about Gwadar real estate market, contact Universal Property Network (UPN).