New Exciting Deals of Plots, Villas, & Apartments in Bahria Town Karachi – Latest Updates
by UPN
October 29, 2019
0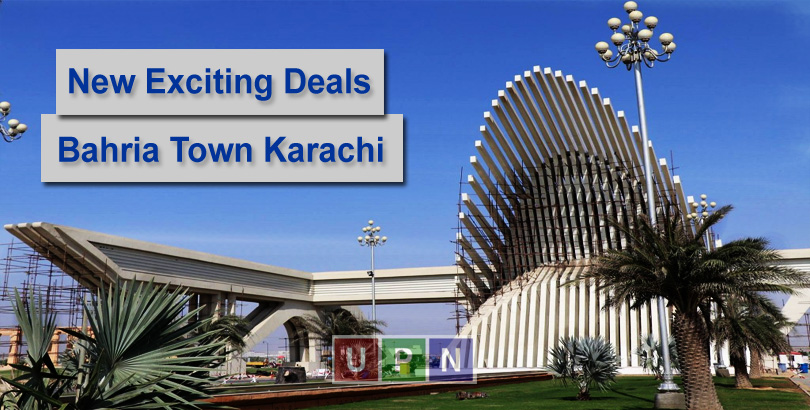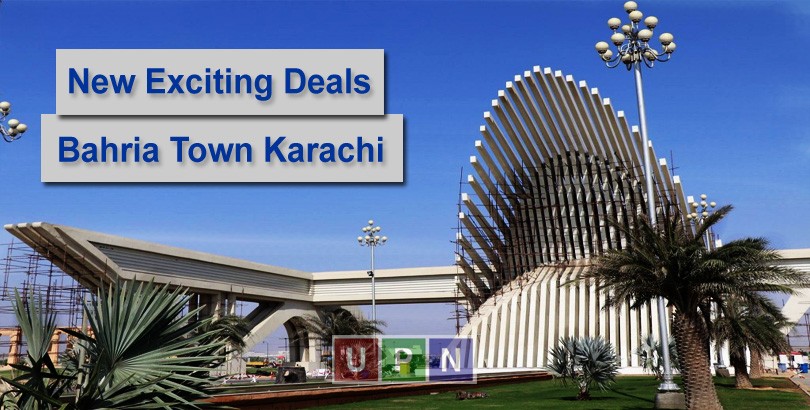 Bahria Town Private Limited makes the finest addition in the landscape of Karachi with its world-class master-planned community; "Bahria Town Karachi." This mega project is designed fabulously with top-notch facilities and features that assure the quality lifestyle in it.
Comprising of many precincts, it is a complete real estate investment to buy plots, villas, apartments as well as commercial properties.
But today, UPN is bringing you good news that the administration of Bahria Town Karachi has launched some new exciting deals in the different, already developed and populated precincts.
The location of these newly launched deals is:
Precinct 2 Plots
Iqbal Villas Deal
2 Bedrooms, 3 Bedroom & 4 Bedroom Apartments Deal
Precinct 12/Ali Block Plots Deal
Let's check the details of all these newly launched deals one by one below:
Precinct 2 Plots Deal
Bahria Town has recently announced this new deal of 150 sq. yards of plots in the most-favorite and attractive precinct of Bahria Town Karachi.
These are the plots located in Precinct 2, just in the surrounding of Iqbal Villas and Quaid Villas.
The pre-booking prices of these limited 150 sq. yards of plots are 55 lacs to 58 lacs.
Iqbal Villas New Deal
Another exciting deal of Precinct 2 is the re- launched of Iqbal Villas. Yes, Bahria Town has re-launched these already constructed, read to live Iqbal Villas at the best prices.
These villas are available in General, Park Facing, as well as in Corner Categories.
The starting price of these re-launched villas is 1.25 crore varies as depend on location.
Precinct 19 (Apartments Deal)
This is the third most attractive deal of apartments that Bahria Town has recently announced for its valued customers. Just like the villas, these are also fully developed, ready to move apartments of different categories.
The pre-booking price of these 2 Bed Apartments is 50 lacs to 60 lacs. Moreover, the limited numbers of 3 Bed Apartments and 4 Bed Apartments in Tower 6 & Tower 8 are also offered in this new deal.
Precinct 12 (Ali Block Plots Deal)
Ali Block is one of the highly attractive locations of Bahria Town Karachi to buy 125 sq. yards of residential plots. The prices of these plots in Precinct 12 are quite high as the demand for these plots is continuously increasing; moreover, it is a populated, fully developed area.
But as Bahria Town, never disappoint its customers, so bringing to you other exciting deals of 125 sq. yards of residential plots located in Ali Block.
These limited numbers of plots are available at the price bracket of 32 lacs to 38 lacs depends on location. The possession of these plots is already available and is located at the best locations.
Note: All these newly announced deals of plots, villas, and apartments are available on full cash payment only.
So, if you are interested in any of these newly launched deals in Bahria Town Karachi, just contact us. We will definitely provide the best consultancy services to you on your desired deals.
Check out our site for more detail. Latest News