New Maps of Bahria Town Karachi and the Confusions
by UPN
May 31, 2020
0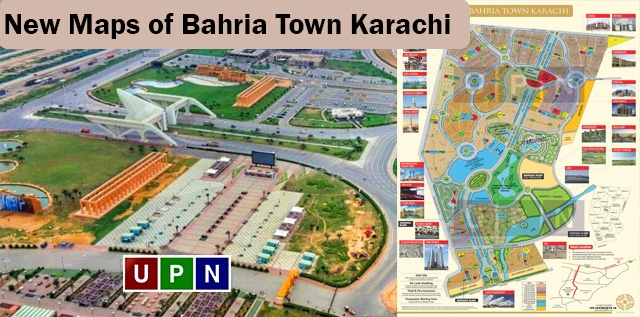 From the last many days, some news is circulating in Karachi's real estate, that Bahria Town has altered the previous maps of Bahria Paradise and Bahria Sports City. Also, there are some rumors that Bahria Town will soon launch the new maps of these sub-projects after the exemption of illegal and disputed properties.
Today, we are here to discuss all this news and clear all the points to our respected customers and regular visitors.
Confusions/Rumors about Bahria Town Karachi New Maps
These rumors were circulating from the last couple of months, and everyone was waiting for the confirmation from the Bahria Town Administration. This news and no clarification from the authorities have developed uncertainty among the customers of Bahria Town. So, finally, the CEO of Bahria Town Malik Riaz clarifies all the confusion. He confirms that Bahria Town is not going to change the maps of Bahria Paradise and Bahria Sports City. Also, the management of Bahria Town has not issued an official letter/notice.
These were the only rumors circulated by some people to confuse the customers of Bahria Town Karachi. Indeed, some of the precincts of both Bahria Paradise and Bahria Sports City are featuring disputed plots. Some precincts are partially, and some entire precincts do not fall under the ownership of Bahria Town Karachi. But still, their map exists.
For your further assistance, we are here taking the example of some disputed precincts. Around 35% area of the Precinct 47 is out of the boundary wall.  But the map of this precinct still exists. Also, the map of Precinct 48 exists where 60% of the land is not developed.
Having a map and no development both are two different things. Maybe, Bahria Town will acquire that land in the future or soon start development to handover the possession.
So, now the point is clear that Bahria Town is not changing the maps of Bahria Sports City and Bahria Paradise. Bahria Town will soon complete the developments and will deliver its projects as per plans.
For more assistance, contact Universal Property Network!
Check out our site for more detail. Latest News