Documentation Details to Get a Property on Rent in Bahria Town Karachi
by UPN
May 10, 2018
0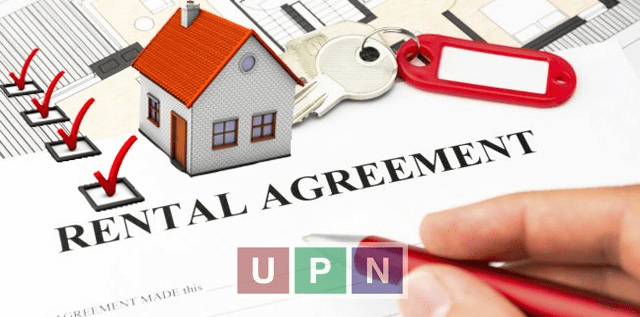 The majesty and grandeur of Bahria Town Karachi ensure to feature the most up-beat lifestyle in the city. Therefore, it is bound to become the most sought after destination for tenants as well. Now inhabitation is increasing there by the passage of time as a possession has been announced for a number of constructed (ready-to-move-in) properties. For owners of these properties, it is a great opportunity to get rental income. Getting a property on rent requires a set procedure and documentation to be followed and Bahria Town Karachi's case is no different. We are going discuss in detail about the documents required for getting a property on rent in Bahria Town Karachi.
Tenant Application Form Bahria Town Karachi
First thing tenant has to do is to obtain Tenant Application Form and fill it completely. The number of the property (house/apartment/flat/villa) tenant getting on rent, is due to mention with completes detail (Precinct/Phase/Block). Tenant will have to fill out all your personal details including nationality, profession, source of income, details of family members, and total number of residents. In the end of the first page of this form, details of servants (maid/drive/cook/gate keeper) who will be accommodated by you in this property will be listed. Tenant will have to provide police verification/clearance of these servants.
The NOC/Approval from BTRC (Page 2 of Tenant Application Form)
The page 2 of Tenant Application Form will comprise of details of the property owner/attorney whereas tenant will have to provide two references for his guarantee. Tenant will have to appear before Bahria Town Residents Committee (BTRC) to get NOC/approval from the authority. The luggage will be allowed to shift in the house only after tenant gets NOC. Owner is bound to deliver keys to tenant only after getting clearance from BRTC.
Undertaking For Residing in Bahria Town Karachi by Tenant
In the next step, tenant will have to give undertaking for following Bahria Town Karachi residency guidelines. The undertaking form will be available from BTRC office and it will list all terms and conditions to be abided by tenant during stay in Bahria Town Karachi. The document will be signed by tenant and relevant estate agent and countersigned by President/General Secretary of BRTC.
Police Verification Certificate of Tenant
Tenant is bound to submit Police Verification Certificate for clearance before moving into a house/flat/villa of Bahria Town Karachi. In case of servants living along with tenant, their police verification will be submitted. This form will be attested by the police station and relevant where tenant was living earlier. This verification will\ certify that no criminal record has been found against the tenant.
For more details and latest updates, please keep visiting Universal Property Netwek (UPN).