Property Sector After Election 2018 – Expectations and Possibilities
by UPN
July 27, 2018
0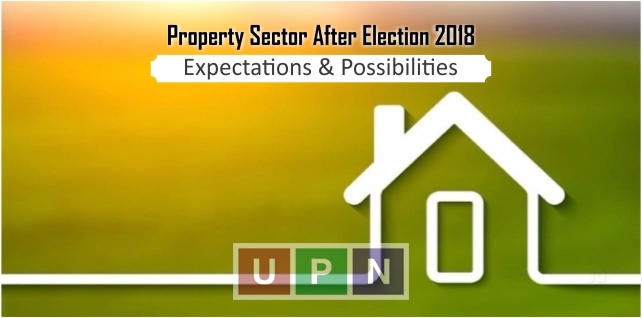 The General Elections 2018 in Pakistan are over now and we are going for third consecutive democratic transition of power. The newly elected government will soon take charge of the state affairs and policy making of all sectors. The real estate, housing and consequently property market also does get influenced at such times especially in post election scenario. It depends how new government consider issues related to this sector and what's their policy or if they tend to continue with the previous ones. However, people involved in property buying and selling transactions adopt a more cautious approach in pre and post election days. What can be the future possibilities and expectations of people of this sector, let us discuss precisely.
Increase in Property Transactions & Prices                                                           
Generally, property transactions are put on halt intentionally by buyers and investors near elections. Once the polling day is over and results are out, these transactions start as potential buyers hold their investment for a while. In the upcoming days you may see significant transactions in property sector as most of the buyers were holding their investments. The prices may increase eventually but it is linked with couple of more factors including stable economic condition.
Taxes on Real Estate
One of the main issues of every sector is the imposition of heavy taxes by government which badly affect their business. It will be pertinent to see how the new government takes up this issues and what changes it brings for taxing real estate. Are they going for the variations or keep the taxes ratio same or bring new reform packages? Only time will tell what is their approach for realty sector in this particular matter.
Non Filer Property (Less than 5 Million)
Now a non-filer cannot buy any property worth more than 5 million as per law. This can only be changed by parliament and it is the utmost demand of people connected with the business of real estate. To see how the new government deals with this, we will have to wait and see in the future.
For more information and latest updates, keep visiting Universal Property Network (UPN).