Universal Property Network (UPN) Video Channel – A Complete Guide for Property Investments
by UPN
June 21, 2018
0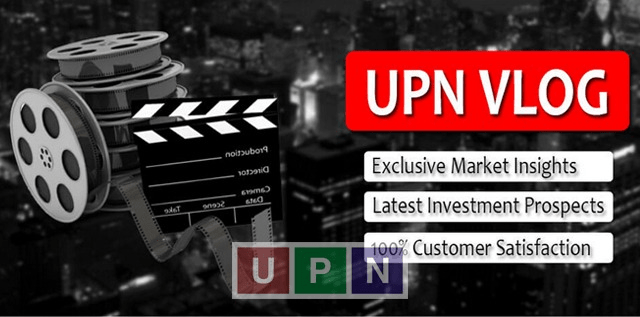 Universal Property Network's (UPN) video channel is a prime source of guidance for realestate investments which educates buyers to take smart decisions. Featuring enlightening videos about a number of housing projects countrywide, it keeps end user (prospective buyer/seller) informed about the latest market trends and investment insights. The expert advice by its well-trained realtors are based on facts, and lead you towards the right choice. With overview of development status in different projects regularly along with updated property rates, this channel is packed with useful information one needs to know before investing in real estate.
Universal Property Network (UPN) is known for its reliable consultancy and now keeping this legacy forward to help property buyers and sellers via YouTube channel. Other than expert opinions about realestate investment in different housing societies, viewers get to learn about ifs and buts; dos and donts; the facts and the myths about real estate investments. Mainly, it serves the purpose to make informed decisions for property investments by highlighting market trends, on-ground developments, investment analysis and Latest Property Rates.
Property Buying & Selling Tips
The end users a.k.a. property buyers and sellers should have basic knowledge about real estate especially when it is going to be their first experience. For this, they need direction, as lack of information can be problematic for them. Universal Property Network (UPN) via its YouTube channel provides useful property buying and selling tips to help them in this regard.
In real estate industry, market trends keep changing over time, and property buyers and sellers have to decide accordingly. The market trends are driven on the the basis of buying and selling timing so one must know about it. Through UPN's video channel, prospective buyers and sellers are not only informed by exclusive insights and market trends but are guided about appropriate buying and selling timing.
Development of any housing project has a great deal of influence on buyers' decision and increases investment volume as a result. UPN shares the current development status of different housing schemes of Lahore, Karachi, Gwadar, Islamabad, other cities, mainly from its video channel. It gives buyers a fair idea about the real-time development on ground through the virtual tours of the sites.
UPN's video channel keeps its viewers updated with the latest rates of properties which are subjected in its videos. The budget is always key when you are investing in any project and by mentioning property rates viewers (potential buyers) get to know about the options which fall under their affordability range.
Detailed Investment Analysis & Comparisons
As a number of opportunities are available in new and developing housing schemes for investment, it is difficult for buyers to know about the most suitable amongst the variety of options. UPN video channel features videos comprising detailed investment analysis of the properties including price, potential return on investment (ROI) and suitability of long-term/short-term factor. By drawing comparisons with other options, it makes the job of buyer a lot easier for optimal selection of property to invest in.
To know about investment opportunities and latest updates of real estates, please subscribe our YouTube channel. Don't forget to like and share our videos which you think more useful and informative with your friends and invite them for subscribing this channel.