Real Estate Investment in Karachi – A Complete Guide
by UPN
November 20, 2019
0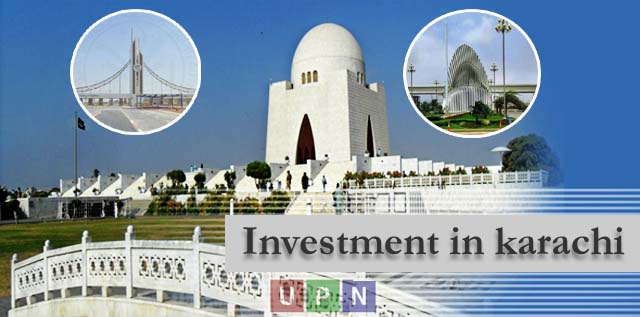 Investment in Karachi
Making real estate investment in Karachi always appears attractive as different finest housing and commercial projects are available in it. Currently, the conditions of the property market are also good to invest in.  So, here in this latest blog we will explore different available options for lucrative investment as well as will also share the latest market details with you.
We hope that this market overview and the recent details of housing projects will help you to make a wise investment decision. Let's start discussing all these points one by one!
Market Overview in Karachi
According to a large scale survey and analysis, it is observed that these days there are a lot of genuine buyers in Karachi. However, large numbers of investors are still waiting for a special announcement by the government. Actually, they are waiting for a policy that will give them in terms of property taxation.
Some recent meetings of the top business tycoons of the country with Army Chief have created a lot of hope in the business community. Now they are moving forward with positive vibes and have more confidence than before.
According to some sources, it is believed/has a fair chance that the government will soon announce a flat rate policy for taxation. If it is true, this policy will drastically boom the real estate market not only in Karachi but across the country. So, if you are looking to invest in Karachi real estate, this is the right time to choose the right option.
Let's check the details of some best investment options in Karachi shared below:
Best Real Estate Investment Areas in Karachi
Bahria Town Karachi
From the time of its launch to this date, Bahria Town Karachi is still one of the hot-favorite places to invest. Buying is highly recommended in its safe and profitable zones such as from Precinct 1 to Precinct 27, Precinct 28. Moreover, the newly launched Bahria Central Park Apartments project is also a great investment option in it.
Indeed, there are different other suitable options that anyone can avail such you can purchase a villa in Bahria Town Karachi. The prices of constructed villas are gradually increasing. The reason behind the increase in the prices is the presence of end-users. Moreover, buyers are investing in apartments and also in villas to live as well as to earn regular rental income.
Our Suggestions 
So, if you are looking to invest in Bahria Town Karachi, we suggest you buy property in Precinct 12. Ali Block is the ideal place to buy a plot for sale of 125 sq. yards. Next, investment in the villas of different sizes i.e. 120 sq. yards and 200 sq. yards is best to live and to earn rent.
DHA City Karachi
Moving next to another ideal investment option in the real estate of Karachi, we have DHA City on number 2. This is a project with numerous investment options and is the most trending society ever. Those who have invested around ten years back are now earing healthy return on their investments.
No doubt, it is a reliable project that is offering high standard living and profitable investment opportunities to everyone.
Our Suggestion 
Different sizes of residential plots and commercial properties are available for sale in DHA City Karachi. At the moment, buying any type of property in DHA will be a good choice. Indeed, you can also invest in highly attractive villas and apartment projects speedily developing in it.
Check out our site for more detail. Latest News
For the latest price details, best consultancy services, and investment guide, just contact Universal Property Network.