Theme Park Residencia 2 – Theme Park Facing Apartments in Bahria Town Karachi
by UPN
January 14, 2021
0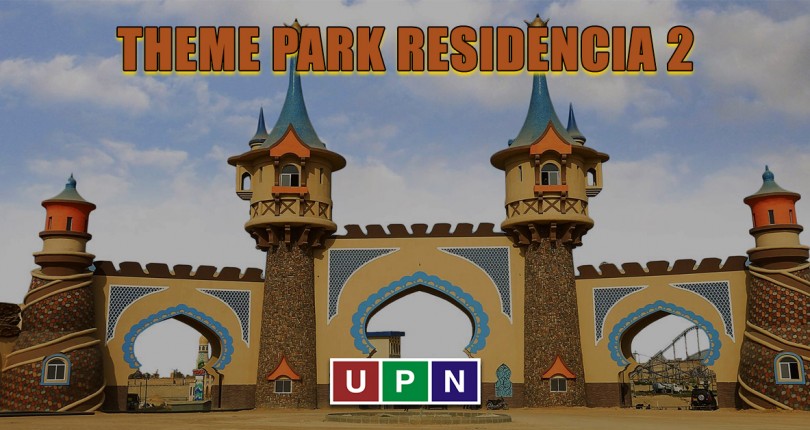 Theme Park Residencia 2 is a Theme Park facing apartments project developing in Bahria Town Karachi. It is a new but a well-planned project by Aliyan Builders and Developers. This project is heart-winning, especially on the bases of its ideal location. It is offering apartments of several sizes on installments. Also, the best commercial properties are offered in the form of showrooms. Theme Park Residencia 2 is a luxurious development where numbers of attractive opportunities are available for both the buyers and investors.
Theme Park Residencia 2 – Ideal Location
It is ideally located on the Main Jinnah Avenue opposite to Theme Park. This project is enjoying the direct access from the main road and proximity to Midway Commercial A and B sides. Bahria Head Office and Cinema is also close to it. Moreover, Theme Park Residencia 2 is developing on the two joint plots of Liberty Commercials. It is developing on the plot no 55 and 56.
Different food chains like Mc Donald's and KFC are open nearby. There are many banks located at a short distance. In simple words, this project enjoys the proximity to every attraction and facility of Bahria Town Karachi.
Theme Park Residencia 2 – Project Overview
It is an international standard, high-rise building project where the apartments and showrooms of several sizes are available. Theme Park Residencia 2 was developing with a ground + 12 storeys and equipped with modern-day facilities.
The apartments in the sizes of 1 bed, 2 bed and 3 beds are available on booking. Several sizes of showrooms are available on the ground floor. Booking of the apartments is starting from 20% down payment.
Most importantly, the 100% adjustment of the files is offered in Theme Park Residencia 2 Karachi.
About Developers
Theme Park Residencia 2 is a project by Aliyan Estate and Builders. These are well-known and authorized dealers of Bahria Town Karachi. Aliyan Estate has already worked on multiple projects in Bahria Town. The one recently launched project by these developers is Theme Park Residencia 1. It is also a multi-purpose project located ideally.
Buying in Theme Park Residencia 2
The properties of Theme Park Residencia 2 are ideal to invest in. The apartments and showrooms are available on easy installments. Moreover, the adjustment of disputed/non-developed files is also available, which is simply a great opportunity for the Bahria Affectees. Booking in the Theme Park Residencia 2 will be equally beneficial for residence and investment purposes. Also, those looking to earn a handsome return on investment or generate good rental income can invest in this project without waiting for anything else!
So, do contact us to know more as well as book your property with Universal Property Network  For More Information click here or visit our youtube channel further assistance