125 Sq Yards Plots – Buyers' Favorite Market in Bahria Town Karachi
by UPN
March 19, 2018
2 Comments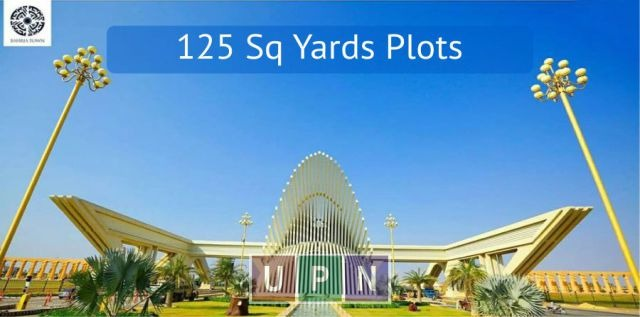 Bahria Town Karachi is successfully completing development stages in quick succession now. In a number of its subprojects, Bahria Town has delivered what it had committed with the customers. Thus interest of buyers has increased in this market which is relatively bigger and offers multiple options to buyers. Right after its launch, 125 sq yards plots were purchased instantly at a high ratio in comparison to other cuttings. Even today, every project and precinct has its own unique demand, but 125 sq yards plots in BTK still have an edge over all.
125 Sq Yards Plots in Bahira Town Karachi
Known as old BTK in the market, 125 sq yards plots is buyers' favorite market. In 16 different precincts of Bahria Town Karachi, these plots are still available at reasonable price starting from Rs. 19.50 lacs. Keeping in mind high returns on investment and Bahira's environment, these 125 sq yards are ideal for buyers. The affordability factor favors as this is the least cutting of land parcel Bahria Town has offered in this mega project. Everyone look for budget-friendly plot, so in this case 125 sq yards plots in Bahria Town Karachi are on top.
Choice of Many for Residency
For living or investment purpose, generally one has 125 sq yards (5 Marla) plot option in mind to start with. For having a high demand, it is easy to resale with reasonable gain and even equally good if you want to be a resident of Bahria Town Karachi.
Ideal for Builders and Investors
For builders and investors, it possesses huge potential with high profitability. Especially for builders, it is ideal chance to buy 125 sq yards plots in Bahria Town Karachi and sell some housing units after building them. Since, inhabitation in this project is now increasing with the passage of time, so does the demand of built (ready-to-live) properties. It can double their profit with their little effort and wise decision.
The recent developments of Bahria Town Karachi suggest that it is buying time now. Still property rates in Bahria Town Karachi are reasonable particularly of 125 sq yards plots, so investment can be advantageous for buyers.
For more updates and latest information, please keep visiting Universal Property Network (UPN).