250 Sq. Yards Residential Plots in Precinct 47 & Precinct 48 – An Overview
by UPN
January 3, 2020
0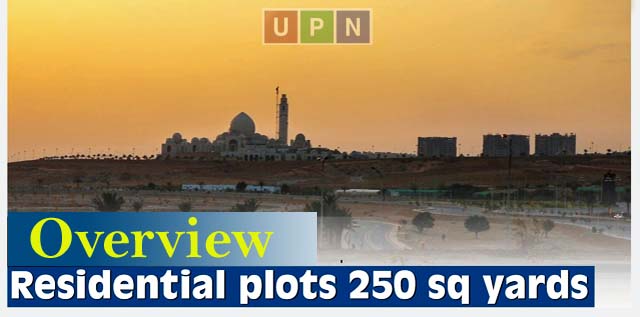 250 Sq. Yards Residential Plots
The demand for property in Bahria Town Karachi is never-ending. Bahria Town Karachi is simply a right destination to buy reasonable properties.
In the past, some precincts of Bahria Town especially of Bahria Paradise were under some rumors that buying plot in them will be no more profitable or is the part of the disputed land. But after the verdict of the Supreme Court, all the situations are clear and the disputed land is returned to the authorities.
So, today, we are going to discuss the details of Bahria Paradise Precinct 47 and Precinct 48 that are offering reasonable plots of 250 sq yards in it.
Let's check the location of these precincts first!
Location of Precinct 47 & Precinct 48 
It is located at the difference of 4 to 5 km from the Main Gate of the Bahria Town. The prime and amazing location Precincts 47 does have a huge appeal to buyers. It is placed in front of Grand Jamia Mosque and 1 km far from Jinnah Avenue.
Moreover, Precinct 48 also located at an impressive location. Precinct 48 is located close to the main entrance of Bahria Paradise. It is positioned at the right side. The theme park is located close to it. Grand Jamia Mosque is positioned at the back of it. It is situated at the difference of some km from the Main Jinnah Avenue.
250 Sq yards Plots in Precinct 47 & Precinct 48
Both these precincts are offering reasonable plots of 250 sq yards at the attractive prices. The prices of these plots are affordable as many of the owners are applying for refunds as well as for merging of their plots that were located in these Precincts.
But we suggest you hold these plot if you have some potential because it is expected that soon the value of your property will increase.
The development work in these precincts is moving at a satisfactory pace.
Investment Potential in Precinct 47 & Precinct 48
Buying any property in Bahria Town Karachi is a profitable decision no doubt. But here the prices are very low. So, this is the right time to make the investment in the reasonable plots of 250 sq yards.
Buyers looking to construct their houses in Bahria Town Karachi in the next 4 to 5 years can choose this location. Moreover, investors who desire to earn the best returns in the future can confidently choose to buy plots in Precinct 47 and Precinct 48.
Many of these plots are ideally located means facing Main Boulevard and Facing Park. So, buying ideally located plots in such a reasonable amount is nothing less than a blessing in Bahria Town Karachi.
For further assistance and guidance, do contact Universal Property Network!