5 Not-to-Do Things When You are Buying a Property
by UPN
May 3, 2018
0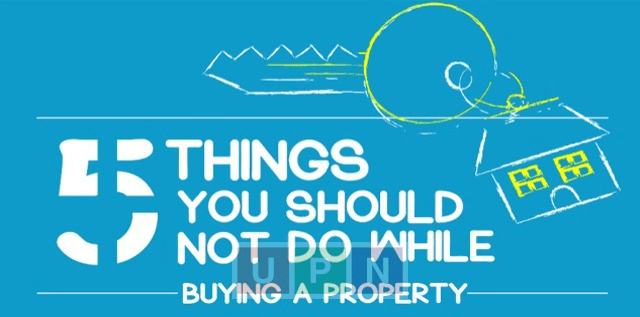 Like every other field, there are some set rules and guidelines one has to follow while buying a property. Real estate consultancy and support is although required but cannot accumulate these basic principles of peculiar nature. Whether it is a constructed property, plot or a flat, guidance is always required. Earlier we informed you about the factors that influence property buying and now we are listing some instructions to follow when buying a property.
Don't Finalize the Deal in Your First Visit
Property buying involves your lifetime earnings and it is called one of the most crucial decisions of life. You should never invest your money without doing research which takes some time. That is why never finalize a deal or take decision in your first visit to a real estate office. Go through all parallel options as per your budget and preference and checkout which one is the most suitable property for you.
Don't Delay Much
Once you are interested in a property whether it is a plot or ready to move in, take your time but don't delay it too much. Instead you should go for well informed decision which will prove fruitful for you in future. Delaying may cost a bit or ruin your deal; also you may miss the chance as the other buyer won't wait for your turn.
Don't Try to be over Smart
You should not try to over smart by engaging a number of real estate agents from different platforms for the same property. You think it is a smart move, but ultimately it will cost you more with increase in rate. Contacting more channels/offices will increase probability of getting the property at higher price.
Don't Pay Token Money without Proper Documentation
The most important phase of finalizing a deal is when buyer has to give token amount and they are always hesitant. Whether it is by cash or through online payment (overseas), proper documentation is must to be at safe end. Sale agreement (sale deed), affidavit must be signed. Always do this at concerned real estate office on their official letter head.  In case of online payment, there must be receipts of transaction or money transfer.
Don't Pay/Deposit Token Money to Realtor
One should never pay token amount to the realtor directly even if it is in cash or online transaction needed. Always transfer it to the real estate agency's official account or pay at their office with all written and dully signed on their letter head. It will keep you at peace of mind in what can be the biggest transaction of your life.
For more guidance in property buying, please keep visiting Universal Property Network (UPN).