How to Rent Property in Bahria Town Karachi – Essential Guidelines
by UPN
April 1, 2018
0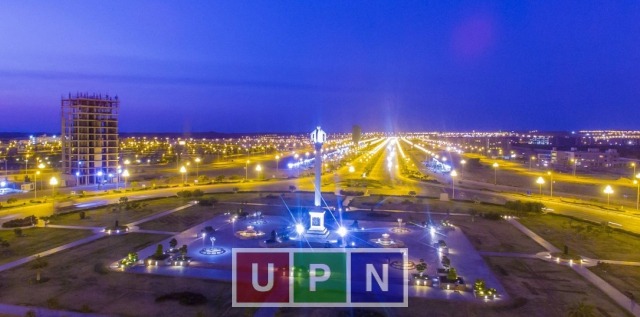 Bahria Town Karachi is rapidly transforming into most up-market residential destination in the city of Karachi, especially by high-end tenants. Residential plots available with possession, hundreds of apartment and constructed Villas are all ideal property options for investors to earn handsome monthly rent. But there are certain guidelines by Bahria Town Private Limited that must be followed by property owners before they rent out their properties to potential tenants. Following these guidelines ensure the property rights of owners and also helps the prospective tenants to know about their responsibilities as future residents of Bahria Town Karachi.
Bahria Town Karachi Property Rental Guidelines
Owner of any property in Bahria Town Karachi (whether it is a home, villa or apartment) who wants to rent out his/her property must strictly adhere to following instructions:
·         A meeting must be held between potential tenant and owner of property in the rent office and security department of Bahria Town Karachi.
·         General Hasan heads the department that is tasked to handle the rental properties in Bahria Karachi and Owner-Tenant matters.
·         Tenant has to provide information regarding his source of income, previous address of residence and reason to shift in Bahria Town Karachi. Potential tenant also needs to provide police verification certificate in addition to details of his family member along with CNIC and photographs.
·         Tenant will have to submit an affidavit that they will not re-rent the property.
·         Tenant will have to pay all the welfare charges payable by all Bahria Town residents.
·         Tenant will give a guarantee in writing that no changes will be made in the design or internal/external structure of the property
Protection for Owners by Bahria Town Karachi
Owners of properties will become independent of their responsibilities as soon as they involve Bahria Town Private Limited. Bahria Town management will ensure the safety of owner's property and interests. Tenant will not be able to take out any stay order regarding possession of your property in case Bahria Town administration is made part of the process.
In case an owner fails to inform Bahria Town administration about renting out their property to a potential tenant, Bahria Town will no longer be a part for any owner-tenant dispute. It will be a matter that would then be left to the mutual litigation and meditation between the 2 parties. Bahria Town Private Limited will hold owner of the property liable for payment of all the dues or any breach of Bahria Town's rules & regulations.
If you are interested to rent out your property in Bahria Town Karachi or want to buy an ideally located plot, villa or home in Bahria Karachi, then contact Universal Property Network. We are authorized dealers of Bahria Town Private Limited.