Bahria Apartments Karachi – Perfect Living Spaces, Profitable to Invest
by UPN
September 17, 2020
0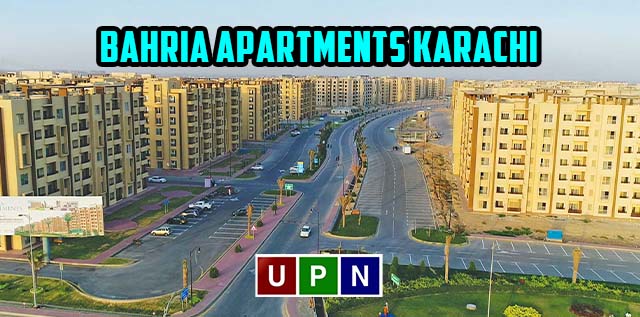 Are you looking for a perfect apartment in Karachi to elevate your living standards remarkably? Or are you searching for the best apartments to invest and to earn profitable returns? The only destination for all your desires is Bahria Town Karachi. Being the mega housing society of Pakistan, Bahria Town Karachi offers all the best apartments for sale in it! This society not just offers perfect living spaces or profitable investment opportunities; your investment will provide you a chance to enjoy the leisure of all the facilities others can only imagine. So, are you ready to explore the details of Bahria Apartments Karachi? Let's read them below:
Bahria Apartments in Precinct 19
Precinct 19 is one of the most attractive precincts of Bahria Town, known for its superb development, ideal location, and amazing surroundings. This precinct offers the beautifully developed, populated, and heart-winning residential spaces in the form of 2 beds, three beds, and four beds apartments.
All these apartments are ready and available with key and without the key. 2 beds and 3 beds apartments are available in abundance. However, 4 beds apartments are limited. Hundreds of families live in the high-rise towers of Precinct 19 and enjoy the high-class facilities and attractions.
The beautiful surroundings of these apartments such as Theme Park, Cinema, Carnival, Day n Night Safari, different food chains such as KFC, McDonald's, OPTP all increases their value.
Bahria Heights in Precinct 17
Featuring 2 beds apartments covering 1100 sq ft, Bahria Heights is another apartment's project in Precinct 17. Ready for possession, Bahria Height apartments for sale are the best choice for your residence as well as for investment. Almost all these apartments are ready; the only difference is in the completion of finishing work.
Smartly planned, Bahria Heights 2 beds apartments perfectly meets the house needs of a small family. Also, reasonable in rates, these apartments are located close to Precinct 12, Grand Jamia Mosque, and Bahria Golf City.
Bahria Central Park Apartments in Precinct 54
This is the most recent and appealing apartment project in Bahria Town Karachi, available on installments. As the name depicts, these are Central Park facing apartments. Bahria Central Park Apartments are available in 2 categories: 2-bed apartments and 4 beds penthouses. Available with the easy installment plan, this project is developing at the fastest speed.
Booking closed so far; however, the best apartments are still available for re-sale. This project is a part of Bahria Paradise, where you have a dream lifestyle full of freshness, greenery, and a joyful environment.
Moreover, those searching for apartments to double their investments can invest in Bahria Central Apartments without waiting for any other opportunity!
Contact Universal Property Network for further assistance.
Check out our site for more detail. Latest News