Best Properties to Merge Disputed Files of Bahria Town Karachi
by UPN
September 14, 2020
0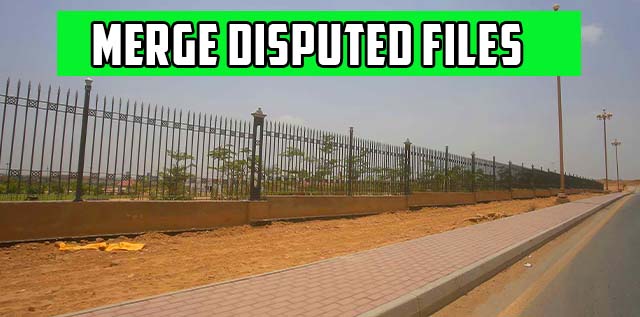 Bahria Town Karachi offers the best properties for sale, which perfectly meets the needs of investors and end-users. It's a mega housing venture where you will find the numerous properties in various categories. But unfortunately, some disputed files do not exist, located on not legal land, and so on.
These disputed/non-existing properties have affected a large number of investors known as Bahria Town affectees. Bahria Town has offered several solutions to its affectees, among which merging is the best option. The refund of the amount may also seem right, but this refund depends on various circumstances. Even the refund counter located in the head office of BTK is closed so far. On the other hand, the facility to merge the disputed files in the on-ground plots of BTK and the best private projects is available. However, it is essential to choose the right property to overcome the loss of the past. So, let's find out which are the best properties available in Bahria Town Karachi.
Best Properties for Sale in Bahria Town Karachi
There are numerous attractive properties available that you can choose to merge your disputed files. Some of the most popular where you can easily merge your files are the different on-ground and fully developed precincts of Bahria Town Karachi. Also, approximately 30 to 40 private projects are developing in Bahria Town and offer the facility to merge these disputed files like Liberty Park Residencia, Abul Qasim Mall and Residency, and SQ Theme Park Tower well as Dominion Mall.
With these several options available, we can help you get your file recovered. But you have to choose the right project by goodwill builders, like SQ Theme Park Tower, Dominion Mall, and Abul Qasim Mall and Residency.
Expected Time Frame to Recover the Loss
One of the most significant issues is that the time frame allowed by Bahria Town to merge disputed files has elapsed so far. So that's why people are facing problems while adjusted their disputed files. Bahria Town has announced the deadline many times, and we had also share and discussed the things as well.
Now things are changed! But there are opportunities to get rid of your undelivered properties. So, you can only recover your invested money by booking another desired property today. The resale can occur after the complete payment of the property. It's a long term investment opportunity as most of these projects are currently developing. However, this opportunity would able you to convert your non-existing property into an existing property. Hopefully, you will be happy and relaxed with your decision in the next 1 to 2 years.
So, don't be confused and hesitate; make a decision today and contact Universal Property Network for further assistance.
Check out our site for more detail. Latest News