Bahria Sports City Villas Karachi – Ideal Choice For Buying a New Home
by UPN
August 2, 2018
0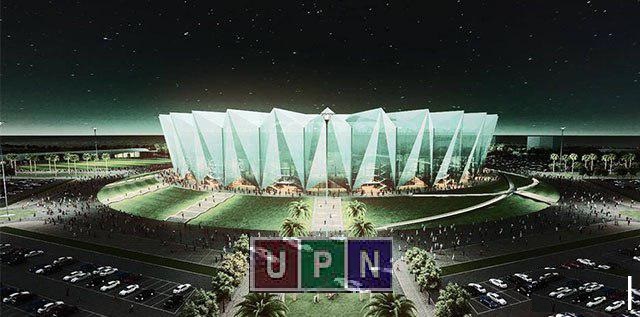 Bahria Town Karachi has various sizes of plots and flats to suit the different needs of people. As they say, 'there's always something for everyone in Bahria'. Similarly Bahria Sports City Villas are for the people who like to live in big houses. Elites who want to live a life of luxury, spacious rooms and most importantly, a house that truly describes your personality. So, when you plan to buy a lavish house today or in near future look no further because here you can buy a 350 Sq. Yards villa, one of the biggest in Bahria Town Karachi.
Bahria Sports City Villas 
Bahria management announced these villas the very same time it announced the Bahria Sports City project. Launching price, which obviously was to be paid in installments like the rest of the property here, came out at a hefty amount of Rs. 1 Crore 45 Lakhs. The turn key project provides you with a complete house as per Bahria's outstanding standards featuring all the amenities you can ask for. Every Villa has 4 bedrooms so it is an ideal for a mid-sized family where you can spare a room for the guests. These villas are simply stunning and will surely make you want to own one.
The surroundings are equally worth mentioning as it is within close proximity of one of the wonders of Pakistan, the country's largest cricket stadium 'Rafi Cricket Stadium'. At the back of the Bahria Sports City villas is Precinct 38 which is the home to Karachi's very own Eiffel tower. Living here is going to be a non-stop party because you can watch matches live or you can visit the Paris of Bahria whenever you want to. When the stadium is complete we won't see much delay in having the first match conducted and once its done, you won't believe how prices of property shoot up.
About investment, keeping the actual price as announced by Bahria management aside, the own price or profit price per plot here is ranging between 20 Lakh to 30 Lakh obviously depending upon location. This is a very good profit being earned by the investors and as the development further nears completion, prices will certainly keep inching up. Proper migration of residents hasn't started here yet because of various reasons, the sole reason being that construction of landmarks isn't yet complete. Around 50 – 60 villa owners have got possession and they are planning to migrate here in near future.
With the passage of time we will see people moving here and rates will shoot up like never before. We suggest joint families to consider investing here also. As these villas are beautifully made and constructed with the best materials, there is enough space to accommodate 2 families easily. The 4 bed villas have the capacity to hold 2 families allowing a chance to live in the best locality of Karachi. You can visit our office or you can contact our realtors for the best advice. We can provide you with good insights on how you can own a house in Bahria Town Karachi according to your budget.