Bahria Town Karachi – Leased Facilities Available Soon – Good News
by UPN
September 21, 2020
0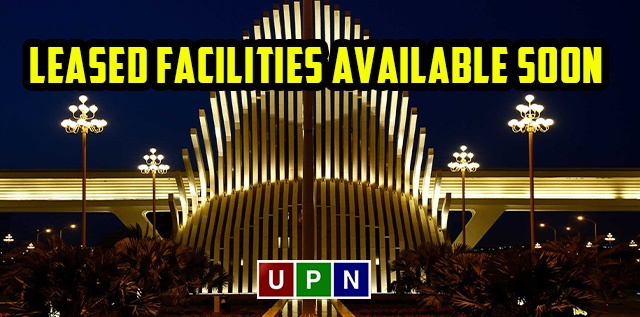 Bahria Town Karachi is soon going to facilitate its investors with the leasing facilities. It's big and definitely good news for the property holders of Bahria Town and those planning to buy the best properties ever. This news has been discussed in the meeting by the Bahria Town Country Head, Mr. Shahid. Also, it is confirmed by the Head of Dealers Association of Bahria Town. However, it is essential to mention here that this news is not officially announced. It is expected that the official announcement will be made in the next couple of months. So, if you are planning to buy any property in Bahria Town Karachi, be quick and invest as soon as possible!
Benefits of Leased Facilities in Bahria Town Karachi
Once the leasing facilities are available in Bahria Town Karachi, its investors will buy their desired properties through banking channels. For example, if you are availing of a leasing facility and want to buy only available property on full cash, then a bank will pay the total amount on your behalf. However, you have to return the amount in installments. There will be little markup on the amount as well, but by availing this facility, you will easily buy the most attractive properties.
The second best advantage of leased facilities in Bahria Town Karachi is that you can loan your property. Currently, no bank is financing any of the properties of Bahria Town Karachi. But once the leasing facilities available, you can easily apply for a loan on your property. You can get this loan on both the plots for construction purposes. Even you can also get the loan on your constructed properties like villas, apartments, and houses to meet your other needs.
Overall, these leasing facilities are soon bringing a significant change in the real estate market of Bahria Town Karachi. Not only the prices of the properties will increase after the official announcement, but also the demand will increase. But at the same time, buying property in Bahria Town Karachi will be easier compared to the past.
For the complete details of leasing facilities available soon in Bahria Town Karachi, stay connected to Universal Property Network!
Check out our site for more detail. Latest News