Bahria Town Peshawar Property Scope for Future
by UPN
December 9, 2019
0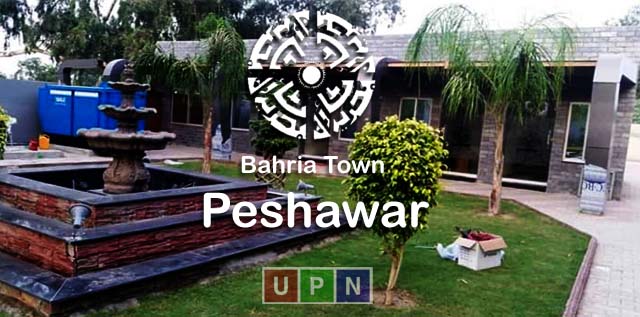 About Bahria Town Peshawar Project
Bahria Town Peshawar is another remarkable housing project of Bahria Town, expected to be launched in January 2020. It's aiming to not only provide possibility for the residents of Peshawar to enjoy the luxurious lifestyle facilities but also ideal investment opportunities for investors. Since there is high demand for upscale housing projects in KPK, the local residents of Peshawar have already showed their keen interest in this mega housing venture of Bahria Town. If you are the one, we suggest you to take timely decision to get registered or you will end up paying premium on registration forms. (Bahria Town has been encouraged by Govt to start its mega project in Peshawar. Bahria Town Peshawar is going to be the largest Real Estate project in Peshawar. For this purpose, Top developer team is working brilliantly to make Bahria Town Peshawar the most successful housing society in the country.
Project Details:
Bahria Town is recognized as one of the best housing projects because of its sheer planning, attention to detail, and the commitment to modernity. It's going to implement ultramodern living lifestyle in Bahria Town Peshawar. Keeping the strategy of Bahria Town, we can make some guesswork as to how thing are going to unfold in the next few weeks. Bahria Town Peshawar will be primarily divided into sectors. The sectors will be further divided into blocks. For further deep insights, please keep visiting Universal Property Network (UPN).
BAHRIA TOWN PESHAWAR LOCATION:
The expected location of Bahria Town Peshawar is somewhere between Peshawar to Nowshera Road. It is said to be located in Pabbi, which is cantonment area. There is no authentic information as to how much land area has been acquired by Bahria Town, still you can rest assured that it will be one of the biggest housing projects of KPK.
CONSTRUCTION:
"World's renowned architects' services have been hired for this mega project. Its construction and security standards will be on a par with housings in Kuwait, Qatar and Dubai. Besides. For overseas Pakistanis, 30 percent quota will be fixed. Moreover, like Bahria Town in Karachi and Lahore, facilities, including commercial mall, school, college, mosque, ultra-modern cinema house, hospital, dispensaries, zoo and theme park will also be built. The residents will not have to go out of the town as everything would be available in the Town," And most importantly uninterrupted availability of facilities, including water, electricity and gas would be ensured.
General Features of Bahria Town:
General features that Bahria provides to its residents in other cities and hopefully will also be part of this upcoming Bahria Town project in Peshawar. Modern  living lifestyle, Strong & Strategic structure, Well defined community culture, Availability of luxurious amenities of life, Standard Commercial Marts, Institutes and Offices, Proper Security measurements, Bahria's Own power energy resources, High Quality education, Health facilities, Entertainment points and monuments etc.
The most prominent features that makes Bahria Town Peshawar the best option to invest in, are:
Modern Living Lifestyle
Well planned community
Underground Electricity
Commercial markets
Recreational Parks
Premium Institutes
Grand Mosque
Expectations:
One of Asia's biggest construction tycoons and Pakistan's top investor Malik Riaz has disclosed that Bahria Town Peshawar will sprawl over 100,000 Kanal land and it will be completed in the shortest possible period time of three years against the completion of Bahria Town Karachi in four years. It would consist of 200,000 plots, apartments, small and big houses for lower and middle class people.
In an interview to the Daily Jang, Malik Riaz said the town's development work would start in the beginning of the next year and latest machinery and construction technology would be
Used. "Services of the world's renowned architects will be hired for it. Its construction and security standards will be on a par with housings in Kuwait, Qatar and Dubai.
Bahria Town country head Shahid Mahmood Qureshi called this project an ultimate game changer for Khyber Pakhtunkhwa. Bahria Town is the largest private real estate developer of Asia which is going to introduce modern lifestyle to Peshawar after Rawalpindi, Islamabad, Lahore, Karachi and Nawabshah.
Bahria town after state of the art development and rapid development speed witnessed in Bahria Town Karachi and Rawalpindi Lahore Real Estate believes Bahria Town Peshawar will see huge success and will be great returning investment on installments of 3 to 4 years. Bahria town is always a well-planned community with these features available in all past projects. With a rapid increasing population in Peshawar, the demand for houses in Peshawar is also increasing with direct propotion. People normally make a mistake and wait too long to buy developed plots. Bahria Town is a trendsetter in the field of Pakistan's construction. With its innovative and strategic way of construction and development In BT newly launched projects early investors at pre-launch stage mostly win. So If you are interested in Bahria Town Peshawar either for a living purpose or investment do consult with Universal Property Network (UPN). As soon as possible and stay in close touch to grab golden opportunities. UPN's smart clients only invest long term and are not gamblers and we don't want you to pay more than it is needed.
BOOKING:
After the launch of Bahria Town Peshawar's project, you can book 5 marlas 10 marlas one Kanal residential plots farmhouses villas plus commercial plots. Registration forms will be available soon for pre-booking so stay in close touch with Universal Property Network.