Precinct 61, 62, 63 Construction of Ground + 2 Floors Allowed- Benefits to Invest
by UPN
September 13, 2020
0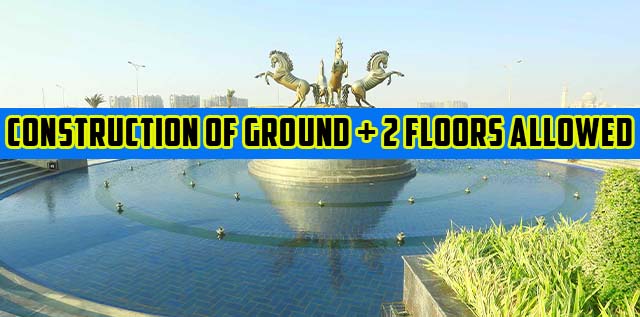 Bahria Town Karachi has recently announced some new precincts named Precinct 61, Precinct 62, and Precinct 63. These precincts are specially designed to facilitate the affectees of Old BTK, Bahria Sports City, and Bahria Paradise. More than twelve thousand disputed files are already shifted in the plots located in Precinct 61, 62, and Precinct 63. However, these precincts are also featuring some of the best plots ideals for investment purposes. Like the other precincts of Bahria Town Karachi, these are also surrounded by several attractions that make them stand prominent in the top investment options. So, are you are also looking for the details of these new, yet the best precincts for investment, let's read out more!
Precinct 61, Precinct 62, and Precinct 63 – Location, Plots, and Prices
Newly launched, Precinct 61, 62, and 63 are located ideally in the proximity of Rafi Cricket Stadium. These precincts are designed with the best residential plots of 125 sq yards, 250 sq yards, and 500 sq yards. Currently, developing the prices of these plots is reasonable. The plot for sale in Precinct 61, 62 are 63 are available at the prices of:
125 sq yards plot for sale in this precinct will cost you around 8.70 lacs to 9.25 lacs.
250 sq yards residential plots are available at the starting price of 15 lacs to 17 lacs.
The bigger size of 500 sq yards plots will cost you between the reasonable amounts of 24 lacs to 26 lacs.
Reasons to Invest
Not only the prices of plots in Precinct 61, Precinct 62, and Precinct 63 are reasonable, but there is also the permission of ground + 2 floors on them. Yes, it's true! Bahria Town allows the construction of ground + 2 floors on all Precinct 61, Precinct 62, and Precinct 63.
This permission is beneficial for both residential and investment purposes. Anyone can confidently buy these low-cost plots of three different categories. Buying in these precincts is recommended for long-term investment.
However, once properly developed, the plots' prices will be equal to the plots available in other precincts. So, it's an excellent opportunity to invest less and earn more in the future. Also, you can construct your plots and use the building to earn a handsome rental income.
Moreover, those planning to build their dream houses in Bahria Town Karachi in the next 5 to 10 years and looking to buy a good plot can confidently choose these precincts.
Overall, buying in Precinct 61, Precinct 62, and Precinct 63 is a good option for both investors and end-users.
For further assistance, feel free to contact Universal Property Network!
Check out our site for more detail. Latest News