Hottest Plots in Bahria Town Karachi Right Now
by UPN
October 3, 2017
0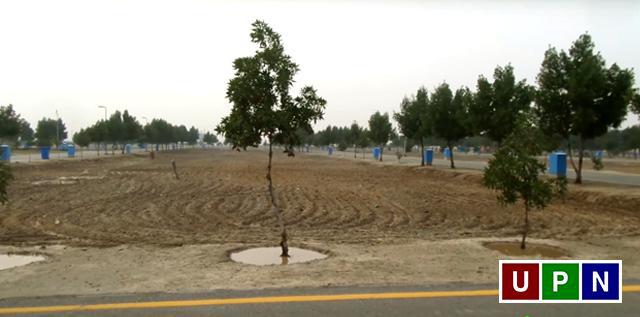 Bahria Town Karachi is full of exclusive residential projects like Bahria Golf City, Bahria Paradise and Bahria Sports City. But the hottest investment opportunity in the grand project is 125 Sq. Yard residential plots category. 125 Sq. Yard plots are a natural choice for investors wanting to play safe. Smaller plot cutting also minimizes the risk and tend to give a quicker ROI because of its easier and quicker trading.
Number of precincts in Bahria Town Karachi are partially or completely covered by 125 Sq. Yard plots. In a matter of few months, a price boom has been observed in these precincts. Plots that were available for Rs. 23 Lakh in the month of July are now ranging between Rs. 30-32 Lakh.
Potential Precincts in Bahria Town Karachi
There are various precincts spread across Bahria Town Karachi that can serve as an ideal investment ground if you want to invest in a 125 Sq. Yard residential plot.
These precincts include:
• Precinct 10 A
• Precinct 11
• Ali Block (Precinct 12)
• Precinct 14
• Precinct 15, 15A & 15B
• Precinct 24
• Precinct 25 A
• Precinct 25 B
• Precinct 26 A
• Precinct 26 B
• Precinct 27
• Precinct 28
• Precinct 31
Ali Block was launched with rights of possession and is entirely covered with 125 Sq. Yard cutting. Initial price of a plot was Rs. 30 Lakh and today the same plot in Ali Block is available between Rs. 45-50 Lakh depending on location. Looking just across Ali Block, Precinct 14 and 15 are located. Plot prices are relatively low here as compared to Ali Block, although both consist of 125 Sq. Yard cutting. Market value of a plot in Precinct 14 and 15 ranges between Rs. 30 Lakh and Rs. 33 Lakh. This is the right time to buy a plot in Precinct 14 or 15 as the prices will soon match up those of Ali Block plots.
Possession in these precincts is expected to be delivered in early 2018 as only 2 installments are left to be paid. Ali Block, Precinct 14 and 15 are almost at same distance from major BTK landmarks. Jinnah Avenue, Grand Jamia Mosque, Midway Commercial and International Theme Park are located within 3-mile radius of these neighborhoods. Precinct 28 neighbors Dancing Fountain that also enhances the residential attraction of Precinct 27 and 28.
For further information regarding investment in a 125 Sq. Yard plots or any project/cutting of Bahria Town Karachi, contact Universal Property Network (UPN), authorized dealers of Bahria Town (Pvt.) Ltd.